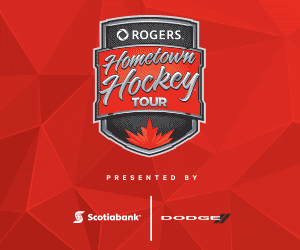 Latest News
---
Posted:

January 22, 2018

The Belleville Fire Department is reviewing the current policy regarding outdoor/open air burning. As part of the review process, the Fire Department is seeking community input, asking residents to complete a short, on-line survey. The survey will provide public...

Read More
---
---
See All News
Featured Video
---
Featured Gallery
---
New Year's Civic Levee held January 1, 2018 at Quinte Sports & Wellness Centre
See All Images
Important Notices
---
Riverfront Trail Flooding
Staff completed an inspection of riverfront trail and reported flooding at Lions Park Trail north of the Pre-Con foot bridge and the Riverfront trail under Front Street. Staff have taken measures to close these sections.
---
Heritage Revitalization Awards
Heritage Belleville seeking nominations for Outstanding Achievement in Heritage Revitalization awards.
More Information
---
Special Anniversary Edition – Belleville Magazine
The Roots of Belleville Hockey
More Information
---
Notice to all Local Motorists
City of Belleville - Parking Restrictions
November 2nd 2017 until April 14th 2018
NO PARKING ON ALL CITY STREETS
From 1:00 a.m. to 6:00 a.m.
In accordance with the City's Parking By-law, overnight parking on all city streets is prohibited beginning November 2nd and continues until April 14th.
Parking Control Officers wish to thank all local motorists for their co-operation in complying with overnight parking restrictions.
Christine Stewart
Deputy City Clerk
---
2018 Municipal Election
The City of Belleville currently seeking individualsinterested in working during the 2018 Municipal Election (October 2018).
For further information, please email:
elections@city.belleville.on.ca
---
Thurlow Recycling Depot Now Open
Ward 2 residents are encouraged to take advantage of the new recycling depot at the Thurlow Waste Disposal Site (1320 Mudcat Rd.) open Wednesdays and Saturdays.
More Information
---
Playbook - Fall/Winter 2017-18
City of Belleville's Recreation Culture and Community Services Fall - Winter 2017 - 2018 Program Guide
More Information
---
Belleville Hosting 2018 AORS Municipal Public Works Trade Show
More Information
---
Pingstreet Mobile
The City of Belleville is pleased to offer Pingstreet to its residents and visitors, giving them real-time access to current services and information within the City directly through your mobile device.
This location-based discovery tool provides real-time access to transit, garbage and recycling calendars, news, current events, road closures and more.
More Information
---
Discover Belleville 2017
More Information
---
Emergency Preparedness - Are you Prepared?
Emergencies can strike anywhere, at any time - be prepared—by having a plan, assembling a survival kit, and by staying informed.
More Information
---
Yardmen Arena Expansion and Renovation Project
More Information