About the Project:
The City of Belleville is conducting a community-based assessment of options to determine the future of Hillcrest Park.
The Park has undergone a number of recent changes - including the demolition of the school, the introduction of lawn bowling, and the planned relocation of the Children's Safety Village to Hillcrest - which raises both the need and the opportunity to plan for the future of the park by engaging with neighbourhood residents.
This study will help to determine the uses for the remainder of the site, including the former school lands, outlined in red on the map, as well as the original Hillcrest Park, outlined in blue.
The City has embarked on a Parkland and Recreation Master Plan to guide broader plans for the best use of its parks for sports fields as well as neighbourhood open space and amenities. This too will inform the future of Hillcrest Park.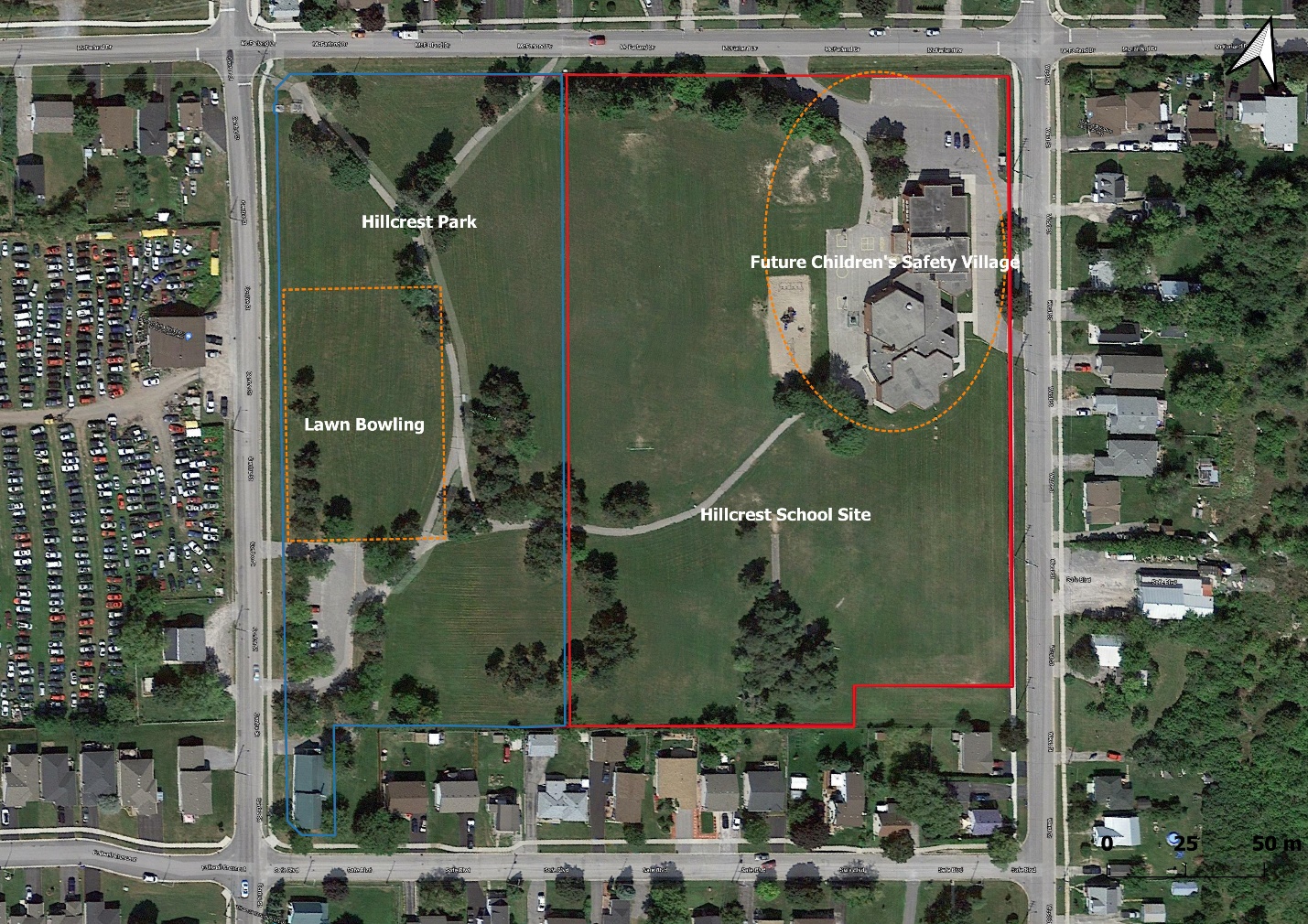 Study Process:

December 2020

Background analysis
Public online survey

January 2021

Design options
Virtual public meeting

February 2021
Your Input is important!
Your input is needed to identify priorities and help to plan appropriately for the site. How important is the park to you and how should we plan for its future?
Keep checking this webpage to follow the progress of the project and see how you can provide your input on the project.
Upcoming community engagement includes:
Online Survey: This survey closed on December 23, 2020. Thank you for participating!
Virtual Public Meeting: Held on Wednesday, Feb. 24, 2021 - Watch the recorded meeting and download the PowerPoint presentation.
For more information:
For more information regarding the Hillcrest Park project, please contact the team at hillcrest@belleville.ca.