About the Project:
The Park has undergone a number of recent changes - including the demolition of the school, the introduction of lawn bowling, the planned relocation of the Children's Safety Village, and Upgrades to the site beginning in spring 2022
The City Council has endorsed and approved the Parkland and Recreation Master Plan to provide a vision for the next ten years for the best use of its parks for sports fields as well as neighborhood open space and amenities.
Progress:
Phase one is complete. This included:
Completion of the washroom and utility building adjacent to the pickleball courts
Parking lot establishment and installation (gravel only)
Phase 2 will be complete Fall 2023
Includes:
Electrical service, Sport court and recreational trail light, site grading
Excavation and establishment of recreational trails
Design and tendering Pickleball Courts, 3V3 basketball courts, and skate Dot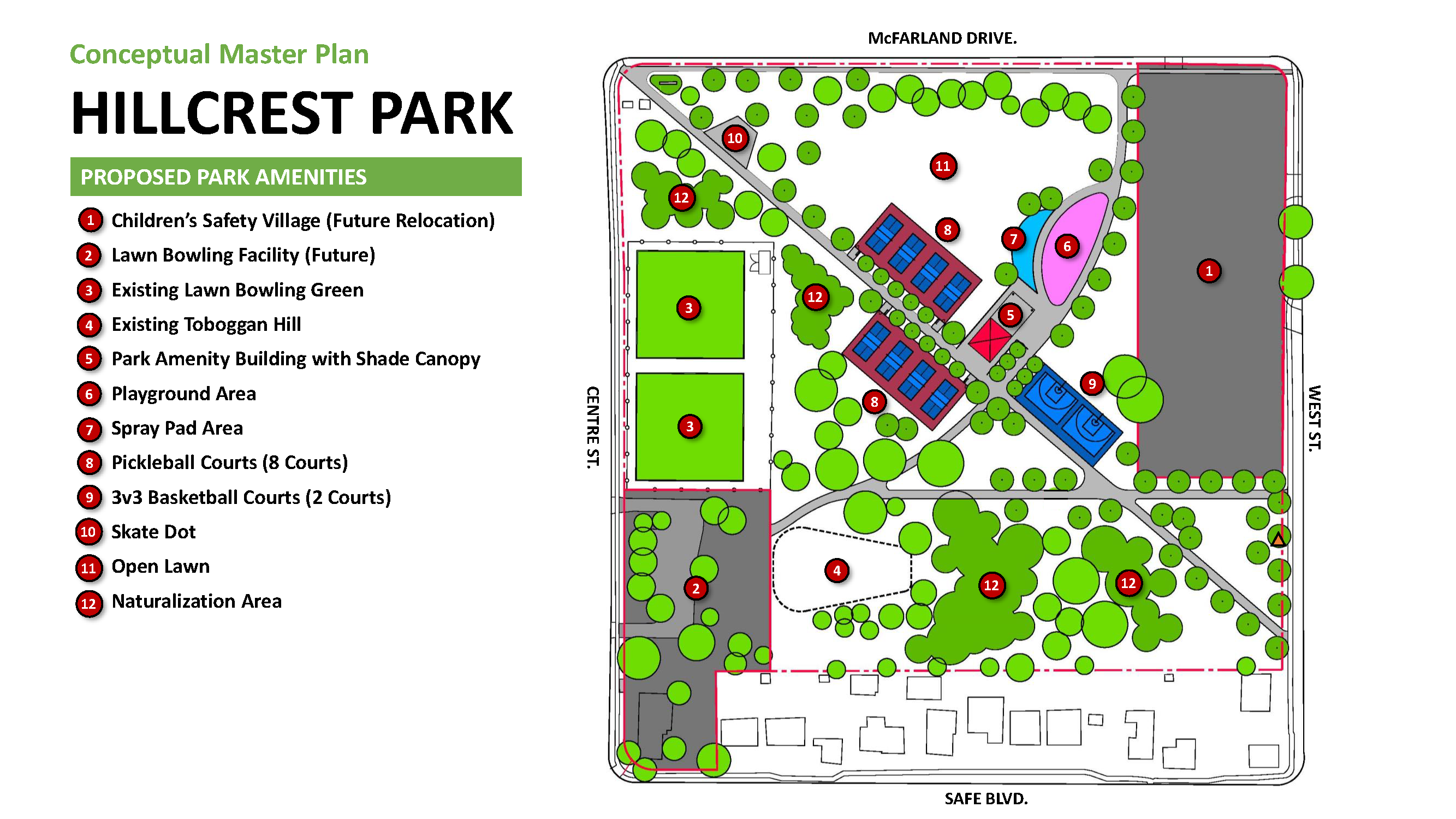 Community engagement completed
Online Survey: This survey closed on December 23, 2020. Thank you for participating!
Virtual Public Meeting: Held on Wednesday, Feb. 24, 2021 - Watch the recorded meeting and download the PowerPoint presentation.
For more information:
For more information regarding the Hillcrest Park project, please email parkconstruction@belleville.ca.
.