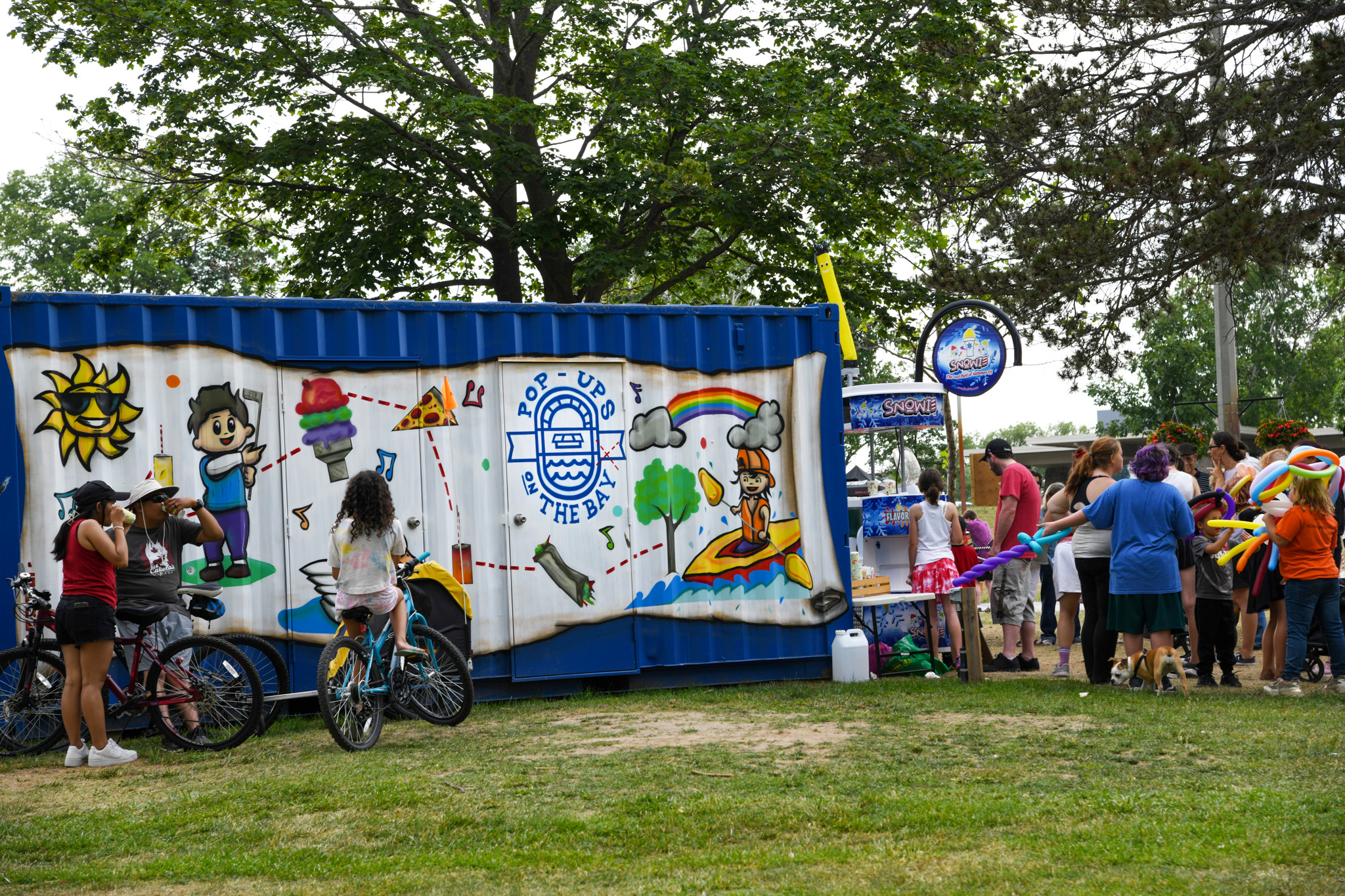 The City of Belleville is now accepting applications for seasonal and rotating vendors for the fifth season of Pop-Ups on the Bay in West Zwick's Park this summer. All businesses that will enhance the park and create a vibrant waterfront this season are encouraged to apply.
"We are welcoming guided tour providers, clothing businesses, retailers, fitness instructors, local craft producers, food and beverage vendors, and food truck operators to this unique waterfront location to create tourism experiences for visitors and tempt Belleville residents as well," said Heather Candler, Director of Economic Development. "Wine, craft cider, craft beer and spirits licensed providers are eligible to apply as well."
The Pop-ups will be located along the shores of the Bay of Quinte in West Zwick's Park which is also home to a waterfront trail, dog park, playground, sports field and several events throughout the year.
The summer of adventure, food and fun in the sun is scheduled to kick off May 19 and will operate until Sept. 17.
"I'm excited that Pop-Ups on the Bay is back for a fifthseason," said Mayor Neil Ellis. "It is a great opportunity for small businesses to showcase what they have to offer and grow their businesses. Pop-Ups creates a beautiful experience, right on the Bay of Quinte, for residents and visitors to enjoy from spring right through the summer and into fall."
Applications for seasonal and rotating vendors, as well as food trucks will be accepted until 2 p.m. on March 29, 2023 at Belleville.ca/Popups. Successful applicants who are offered a vendor space this season will then be required to enter into a lease agreement with the City before the event launch date. For more information on the Pop-ups on the Bay application process, contact ecdev@belleville.ca.