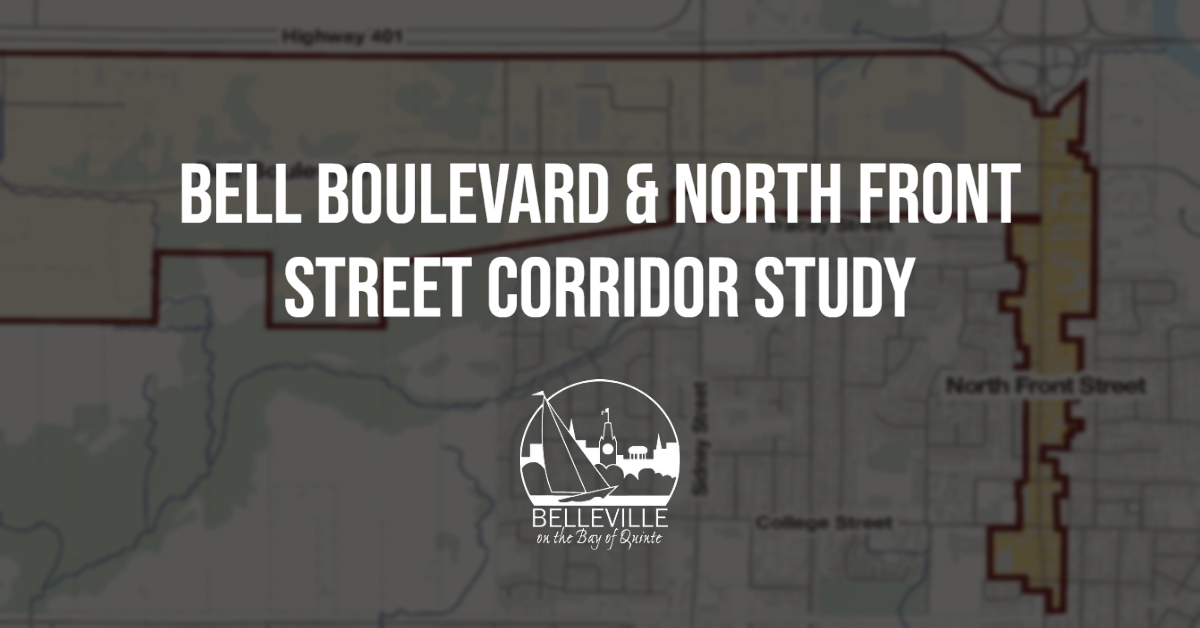 The City of Belleville is currently undertaking a Corridor Study for Bell Boulevard and North Front Street, and will hold a second Public Information Centre (PIC) on Thursday, Sept. 29 from 7 to 8:30 p.m. at City Hall (SMB Room, third floor) to receive input from the public on the project.
The goal of this study is to understand the specific needs and opportunities in the study area and give the City direction with its current and future development as a mixed use corridor. This direction will contribute to the overall planning vision for the City and will help Belleville make well-informed decisions related to the future of the Bell Boulevard/North Front Street corridor.
Please join us for this opportunity to discuss and provide your feedback on the project. The team will provide an overview of the study, proposed land use option and public realm framework, and facilitate a working session to learn about your thoughts and preferences for the area. The City's consultant will also be available for any questions.
To submit your immediate questions on the future of Bell Boulevard and North Front Street, please email planning@belleville.ca. If you are unable to attend, a recording of the presentation can be found at Belleville.ca/CorridorStudy along with a recording of the first PIC.