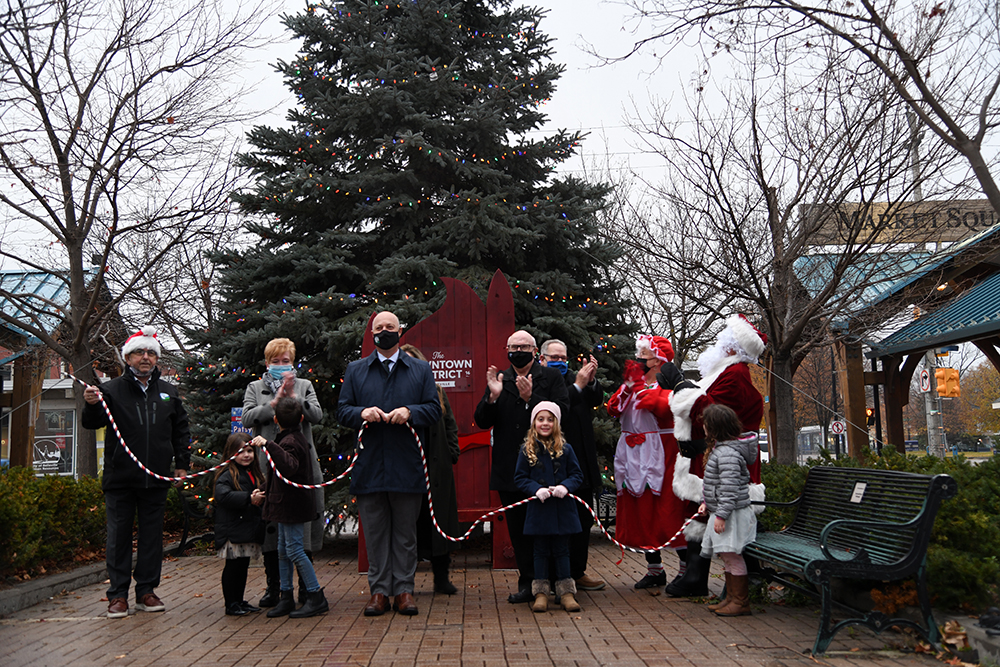 Take in the sights and sounds of the holiday season with the Belleville Festival of Lights – on now through Jan. 2.
Residents are able to enjoy this year's lighting displays from the comfort of their vehicles or by foot as they travel the festival route along the Bay of Quinte.
This year's route will run down Front Street through the downtown to Jane Forester Park, along St. Paul Street to Foster Avenue South to Keegan Parkway, all the way to Herchimer Avenue. Please note there will be no displays at Victoria Park this year.
Members of the Lighting Display & Gateway Signage Committee were pleased to work with the Tyendinaga Language and Cultural Centre and community members to develop design concepts for two new displays this year and are pleased to be unveiling them for the first time.
The first new display features a Turtle, Bear and Wolf – representing the three clans of the Mohawk nation. The second new display features a red Chinese dragon – a symbol of the Chinese New Year, as well as happiness and good luck.
"We are very pleased to be adding a tribute to our Indigenous community and a beautiful new Chinese dragon display to this year's event," said Councillor Sean Kelly, Chair of the Lighting Display & Gateway Signage Committee and Equity, Diversity & Inclusion Committee. "We appreciate all of the support we have received from our sponsors which has allowed us to maintain and develop this beloved annual tradition. We hope to continue to build on our display in years to come."
For more information, please visit the Festival of Lights webpage at: Belleville.ca/FestivalofLights
Visitors are encouraged to travel the festival route and then head downtown for the Downtown District's Enchanted event, complete with local shopping, dining and more.