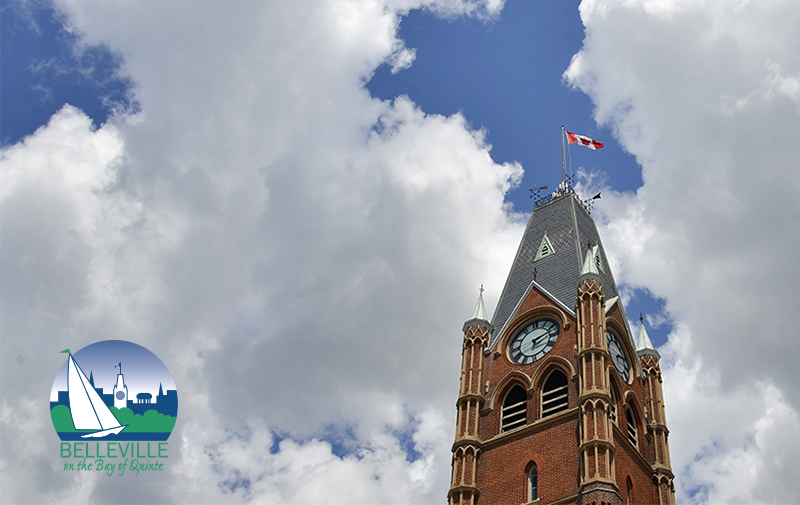 On Tuesday, May 23 the City of Belleville held a ceremonial tree planting in Mary-Anne Sills Park, the City's provincially known multi-use sports facility. The sugar maple tree was chosen for the occasion to mark the 150th year of the Canadian Confederation as it is the leaf of this tree depicted on our Canadian flag.

"We are proud Canadians and we are extremely proud of Mary-Anne Sills Park, our multi-sport facility which draws hundreds of visitors from across our province every year," said Mayor Taso Christopher. "Planting this symbolic maple tree to mark Canada's 150th Confederation is a fitting way to pay tribute to this milestone and further enhance this facility."

In addition to the sugar maple tree, there will be ten blue beech trees, two ginkgo trees and two more sugar maples planted in the park prior to the Ontario OFSAA Track and Field meet to be held there in June. It was necessary to remove four spruce trees to accommodate the new walkways, facilitate maintenance and to create safety sight lines into the park. There were two silver maples lost during last summer's drought.

City Parks and Open Space Manager Larry Glover added, "We are committed to enhancing and improving our outdoor spaces. The City is making major upgrades to the Park this spring and the planting of these trees is a visual compliment to the construction components. We are pleased these improvements will be completed in time to welcome thousands of visitors to the OFSAA meet in June."

Mayor Taso Christopher, Councillor Thompson, City Parks and Open Space Manager Larry Glover, Tim Larry, Operations Manager for Belleville OFSAA Track and Field, and Belleville 2017 OFSSA Track and Field Committee Member Pat Foran attended the tree planting ceremony.