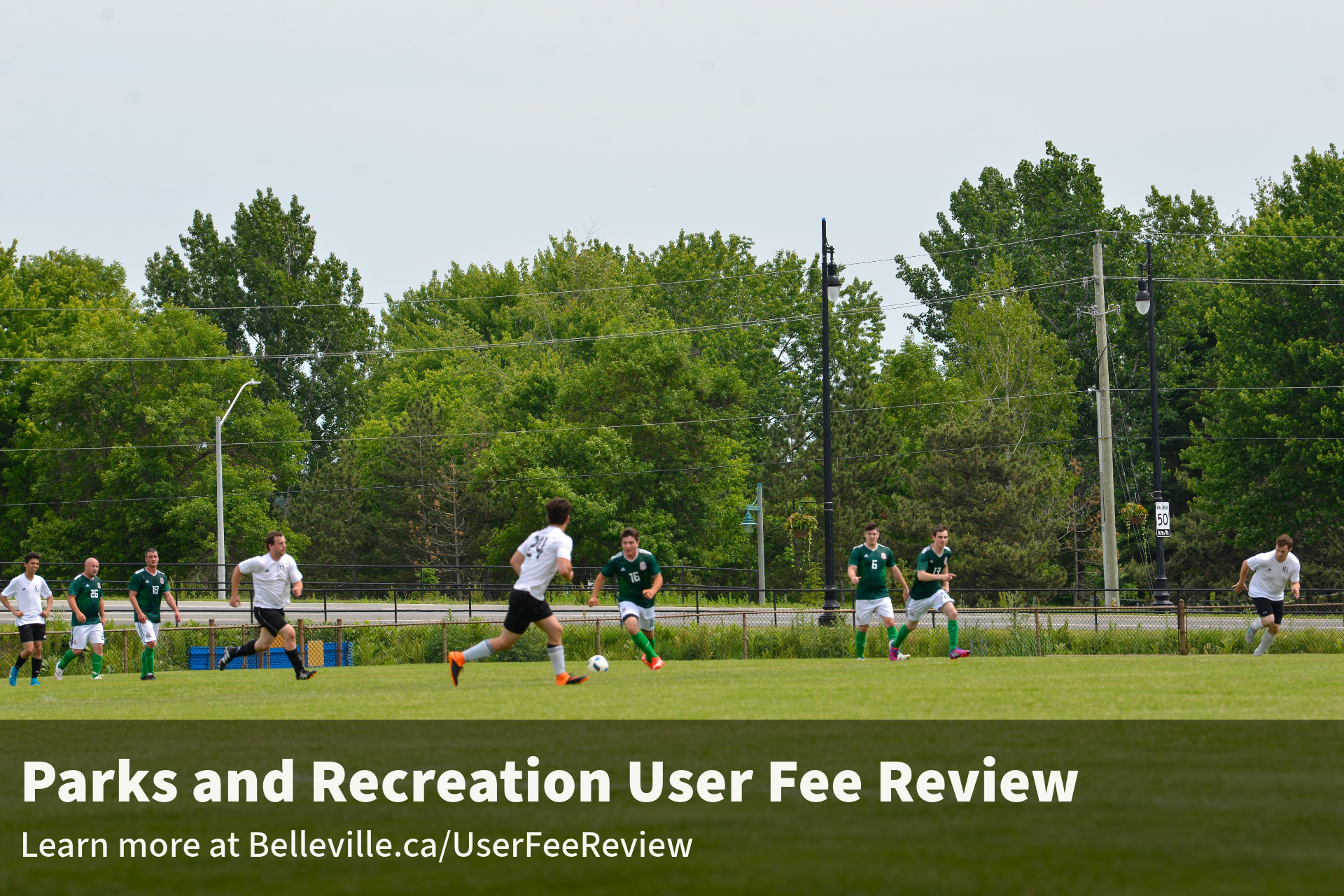 City staff and project consultant Strategy Corp Inc. will be reaching out to key stakeholders and residents in coming weeks as the City of Belleville undertakes a comprehensive user fee review.
Most of the City of Belleville's parks, recreation and culture user fees have not undergone significant review or changes in recent years. As part of the City's Parkland and Recreation Master Plan approved in 2021, it was identified that a User Fee Study and Policy should be undertaken to address the appropriateness of the current level of cost recovery and to ensure prudent capital and operational planning. The 2023 review will include an assessment of the City's existing user fee schedule, potential new user fees and the development of user fee-related policies.
Facilities and associated fees to be considered in the study include: ice/floor surfaces and event fees, gymnasiums, aquatic facilities, multi-purposed spaces, playing fields, ball diamonds, parks, marina operations, community centres, museum services and more.
In order to begin this process, Strategy Corp Inc. will be engaging stakeholders in the coming weeks to develop recommendations. Residents are encouraged to monitor the City's website for future public engagement opportunities and to learn more about the project:
Belleville.ca/UserFeeReview
.