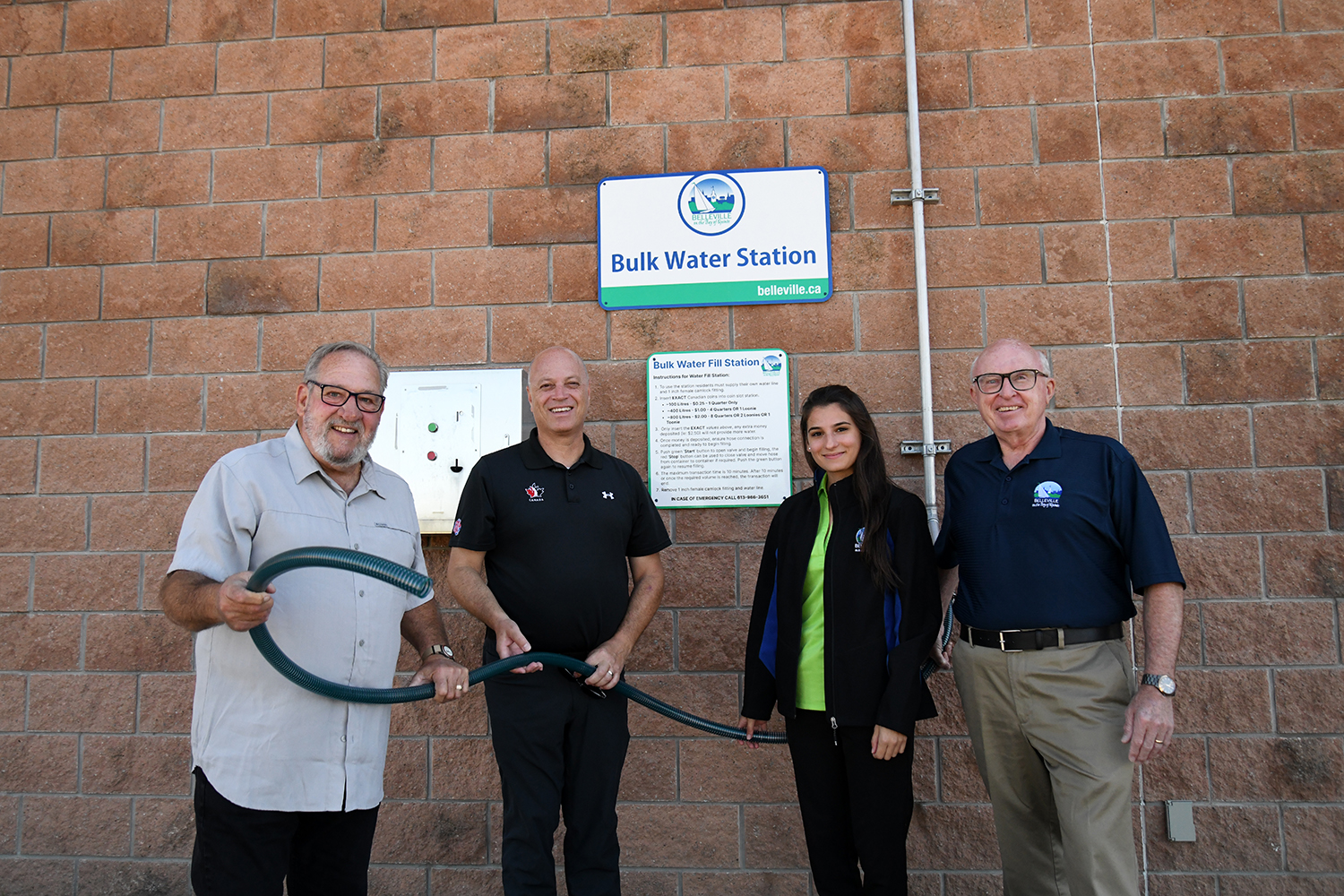 Mayor, Council and City staff were pleased to unveil the new coin-operated bulk water system at the Quinte Sports & Wellness Centre.
There are currently two operational stationary bulk water systems for residential use. One is located at 395 Sidney St. and requires users to set up a customer account. The new system at the Quinte Sports & Wellness Centre is located outside of the building on the west side, facing Cannifton Road and will allow residents to purchase potable water without an account using coins.
"As we are seeing the increasingly drastic effects of climate change progress, the likelihood and frequency of drought conditions are becoming more pronounced as our rural residents experience drought impacts first hand," said Chair of Green Task Force Councillor Chris Malette. "City wide water conservation efforts during periods of drought are essential, and the city is taking adaptive measures to offer relief for residents who require water, when sources that have been traditionally relied upon, run dry."
Users may purchase 100 litres for $0.25 (one quarter only), 400 litres for $1 (four quarters or one loonie only) or 800 litres for $2 (eight quarters or two loonies or one toonie). Those using the station must supply their own water line and one-inch female Camlock fitting.
For more information including instructions for use, visit: https://www.belleville.ca/en/home-and-property/bulk-water.aspx