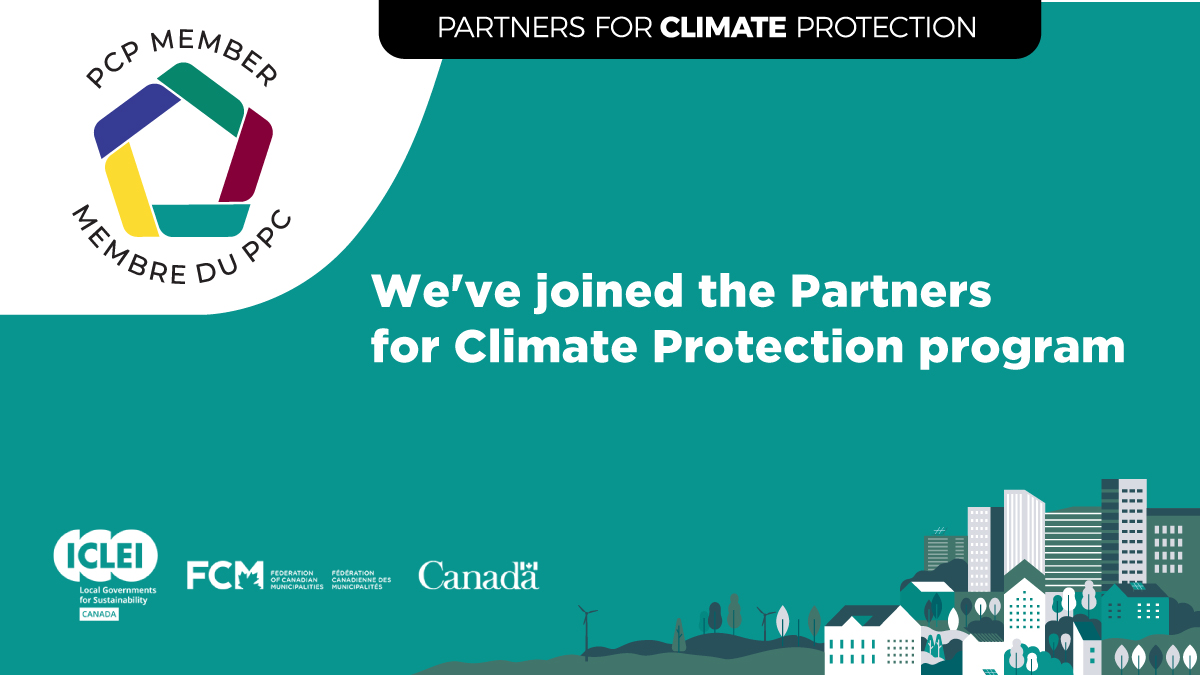 The City of Belleville has received word that our application to join the Federation of Canadian Municipalities' (FCM) Partners in Climate Protection program has been accepted.
This news comes after Belleville City Council first endorsed the resolution to join the program during their March 14 meeting.
The City of Belleville is committed to reducing our environmental impact by providing facilities and supporting initiatives that reduce water and air pollution, limit noise and light pollution, and ensure the availability of a safe drinking water supply. Many efforts are made on an ongoing basis to improve City services and bring forward new ways to reduce our impact on the environment.
With local temperatures continuing to rise and precipitation events becoming larger and more intense, the City's Green Task Force – a committee of Council which brings forwards recommendations and ideas that improve Belleville's environmental performance – recently worked with a concerned citizen to bring forward a Declaration of a Climate Emergency in the city. Council approved the declaration during the July 28, 2021 Council meeting. This resolution is non-binding in nature but it indicates a clear sense of urgency and is a call to action for City staff and residents.
Acceptance into the FCM Partners in Climate Protection program will provide staff with access resources, training and funding opportunities, and will allow the City to move through a 10-year milestone framework to reduce greenhouse gas emissions and help address the climate change emergency in our community.
The first milestone is the creation of a greenhouse gas emissions inventory and forecast, which has been included as a budget item in the City's 2022 Operating Budget.
The second milestone will be to set up realistic emission reduction targets for the municipality. The third milestone will be to develop a local action plan. The fourth milestone will be to implement the plan, and the fifth and final milestone will be to monitor progress and report results.
"The Green Task Force is very proud that the City of Belleville will be joining more than 450 other municipalities taking action on climate change," said Chair of the City's Green Task Force Councillor Chris Malette. "We look forward to updating residents on the ongoing status of the milestone framework as progress is made, and encourage residents to stay tuned to the City's website and social media channels for updates."
Those interested in learning more about the City's energy and climate change efforts are also encouraged to visit: https://www.belleville.ca/en/home-and-property/energy-and-climate.aspx