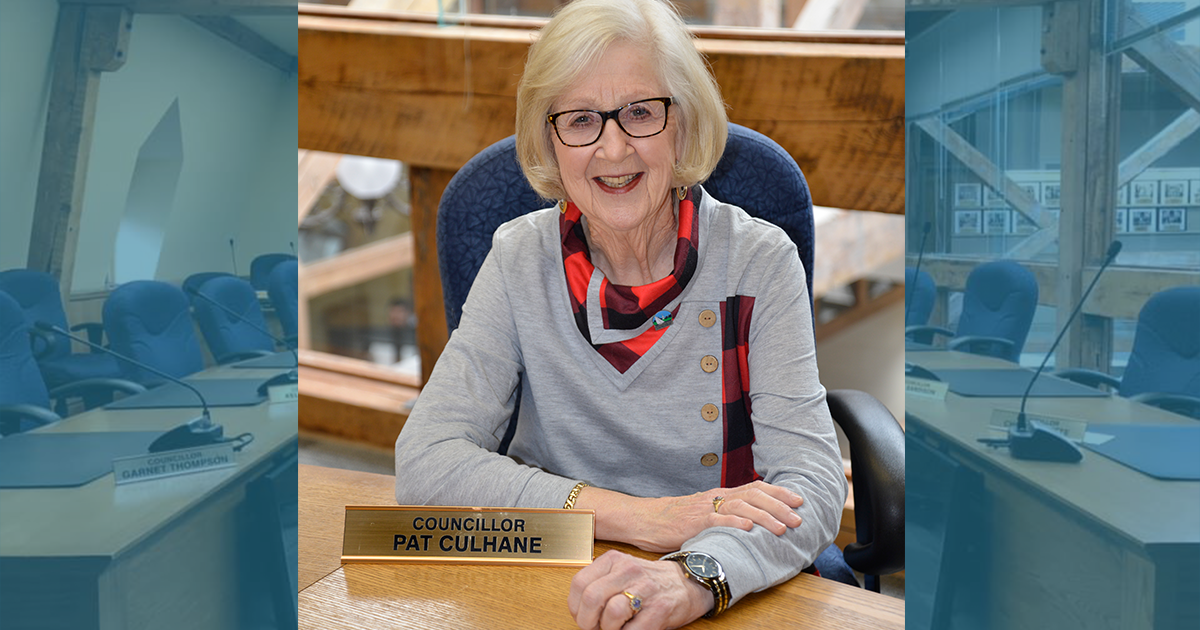 The City of Belleville will be honouring Belleville City Councillor Patricia Culhane in a drive-by ceremony this Saturday, Nov. 21.
The funeral procession will leave from the funeral home and make a brief stop at Market Square at approximately 11:40 a.m. Piper Troy Dulmage will play a tribute and the procession will continue on their way to the interment immediately following. City staff and Council will line Market Street in a physically distanced manner as we honour Councillor Culhane.
Those who would like to join us in paying our respects during this time are reminded to practise physical distancing, wear a mask and follow Public Health guidelines at all times.
There will be a larger, public memorial at a later date when COVID-19 restrictions allow.