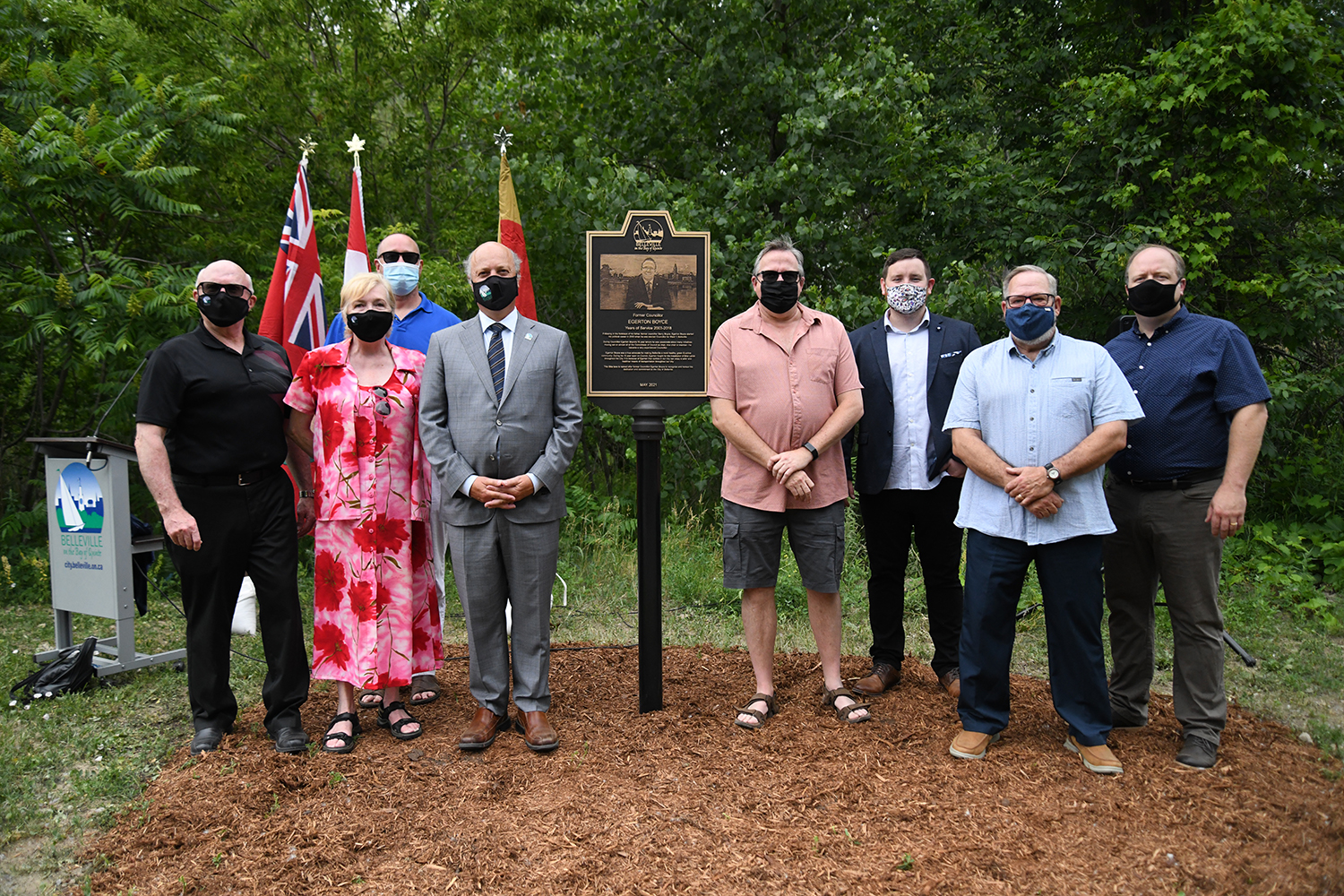 Mayor Mitch Panciuk, MPP Todd Smith and Rob Jakes of Belleville on Bikes were pleased to join former Belleville City Councillor Egerton Boyce and select guests for the unveiling of the new Egerton Boyce Bike Lane this afternoon.
First elected to Belleville City Council in 2003, former Councillor Boyce served four consecutive terms (2003-2018). During this time, he served on many committees including Planning, Heritage, Social Services, Parrott Riverfront Trail, Downtown Improvement Association, and several Cultural exchanges with Belleville's Sister Cities in Lahr, Germany and Gunpo, South Korea.
Councillor Boyce was a true advocate for making Belleville a more healthy, green and active community. While on Council, he fought for the installation of bike lanes throughout the city and was a major player in the City of Belleville achieving "bronze status" from the Ontario Biking Network. It is because of his efforts that the City is rolling out the current active transportation network and cyclists can now enjoy a safer and healthier means of transportation in Belleville.
Mayor Mitch Panciuk has also declared June 25, 2021 as Egerton Boyce Day in the City of Belleville in honour of these contributions.