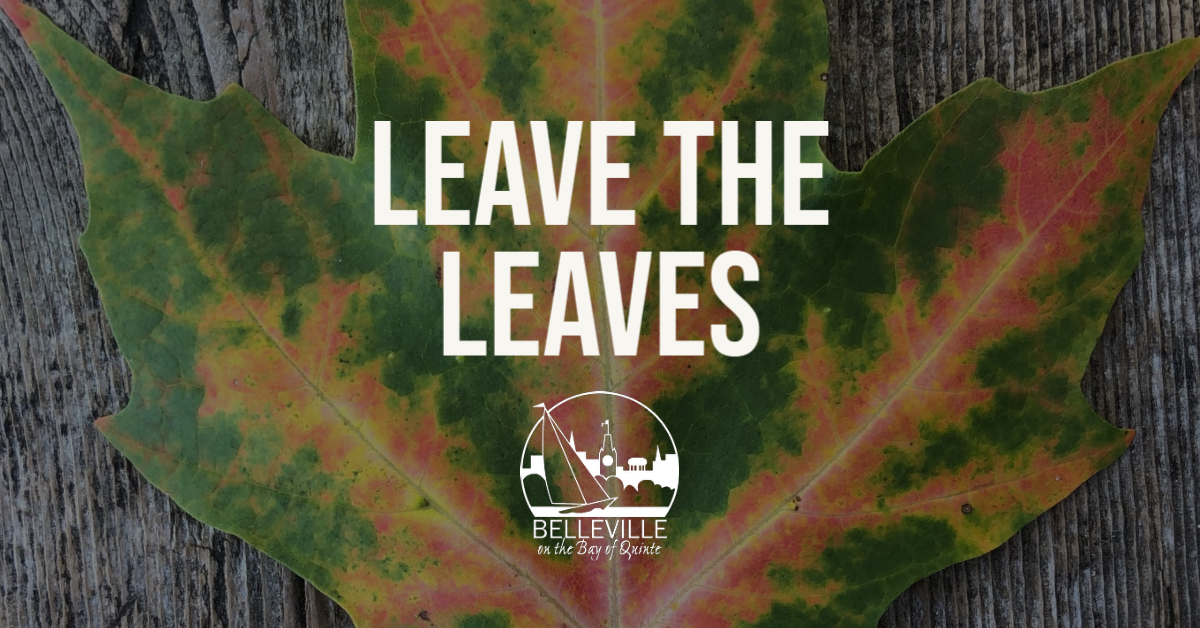 While raking season may be upon us, this year the City's Green Task Force is encouraging residents to consider alternate options instead.
Leaves provide pollinators and invertebrates with winter cover. Butterflies, moths and other insects begin their lives in the leaves as larvae and overwinter in the landscape as pupae. These natural habitats help protect them from harsh weather and predators. Animals such as toads, shrews and salamanders also benefit from leaf litter to hide and hunt.
As they decompose, leaves can also act as fertilizer for your yard by providing nutrients to both the soil and root zone of trees. Consider leaving them where they are or mulching them to cover your yard or on planter beds during the winter months.
Alternatively, if you prefer to keep your yard free of debris, consider setting up a designated area in your backyard for leaves, grass clippings and other yard waste. This area would provide insects and other creatures with cover during the winter season and can be used in gardens in the spring and summer months.
'Leaving the leaves' is a great way to support pollinators and invertebrates while at the same time provides a number of other benefits to your yard and gardens. Those who decide to take part in the 'leave the leaves' initiative, are asked to be mindful of where leaves are being stored. Please remember to keep all leaves clear of neighbouring fences or any other wooden fences/structures that could be susceptible to moisture damage.
For more information and ways to get involved, check out the list of helpful resources below: