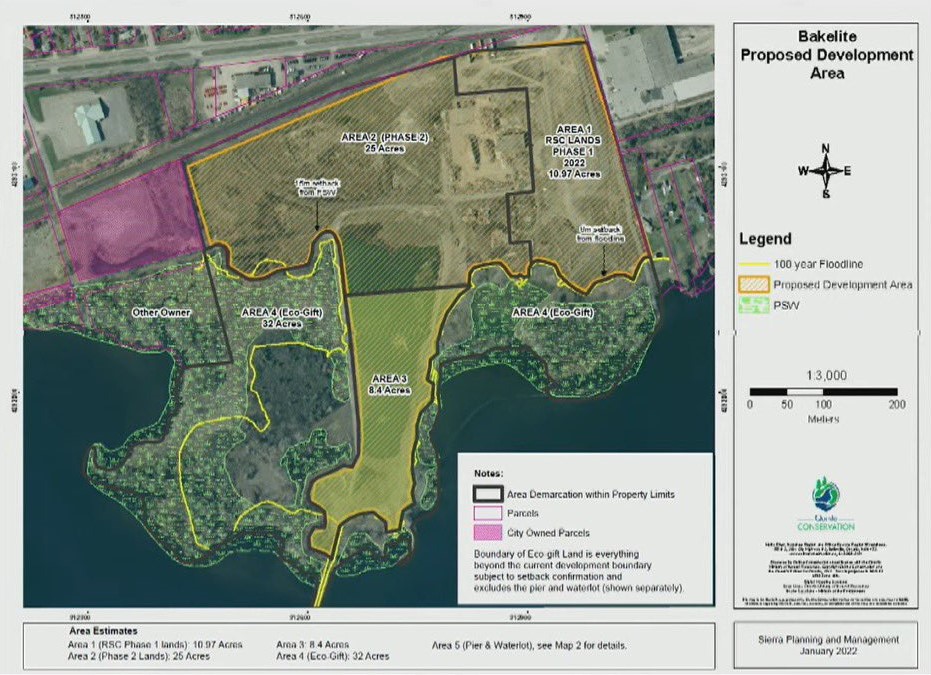 During this afternoon's Special Council Meeting, Belleville City Council approved the purchase of the lands at 621 Dundas St. East (former Bakelite property) for protected environmental park spaces.
The presentation consisted of a letter from Quinte Conservation, a site plan with renderings of some potential ideas for the site and a deputation by the Quinte Field Naturalists showing their support of the project. Those who missed the meeting will be able to view a livestream of the presentation and discussion on the City's YouTube channel.
"I would like to thank the former owners for their cooperation and support of this development," said Mayor Mitch Panciuk. "This is a historic day for the City of Belleville as we take the first step in restoring green space back into a protected, ecological site and usable space for residents. We look forward to what the future holds for this property. Building out the recreational opportunities will span decades and residents will have a role to play throughout the process."
The future development of the site will be discussed at a later date. Residents are encouraged to stay tuned for any public engagement opportunities and updates.