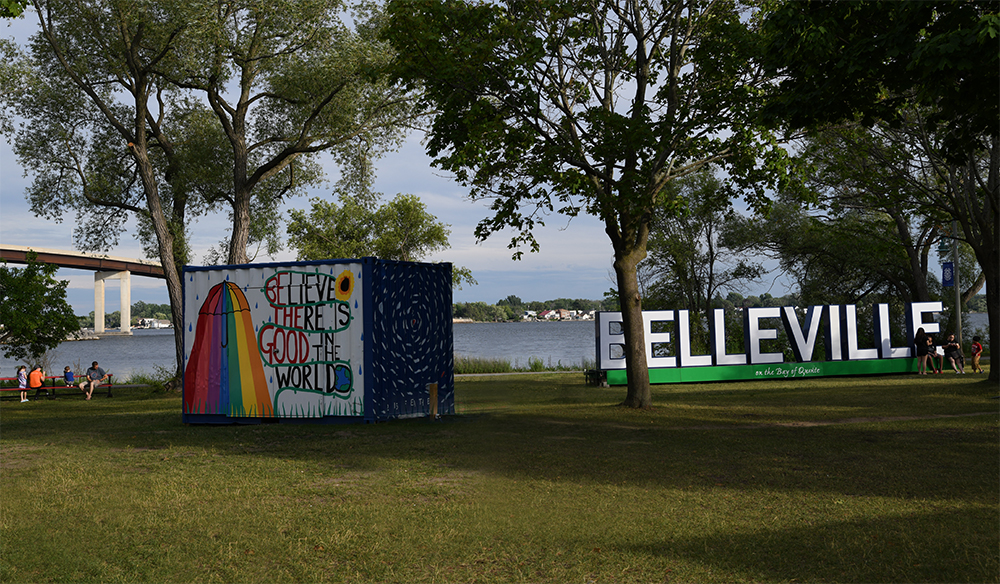 The City of Belleville is pleased to announce the businesses selected to operate this season at Pop-Ups on the Bay in West Zwick's Park this summer. This program will support nine seasonal businesses and two seasonal food trucks providing a broad scope of options for visitors in the park to enjoy.
The following businesses have been selected to operate this season from West Zwick's Park:
The Golden Scoop
Sugar Mama's Bake Shoppe Inc.
Lemons
Park Play Micro Golf
Royal Haveli
Falafel Royale
Obi's Kitchen
Benji's Café and Bakeshop
Tropical Blends
Brick Oven Pizza Truck
Gator's Fries Food Truck
The City has also approved a long-term lease with Venture Outfitters; the official outfitter of West Zwick's Park, offering water sport rentals and sales (kayak, canoe, SUPs) as well as bicycle and camping gear rentals and sales.
"We are thrilled to be expanding the waterfront experience at West Zwick's Park and encourage residents and visitors to enjoy these businesses in our beautiful park space," says Mayor Mitch Panciuk. "This year truly offers something for everyone; it's going to be a summer filled with food, entertainment and fun on Belleville's waterfront."
West Zwick's Park provides visitors with tastes from around world with a diverse range of food experiences including international favourites, traditional sweet and savoury treats and fizzy and frappe beverages. Outdoor gear rentals enable you to experience the view from the water and families can now enjoy mini-putt golf in this amazing green space. Things to buy, things to do and things to eat – all in a waterfront outdoor setting.
Also new for 2022 is the opening of rotating pop-ups. Stay tuned for new retailers popping-up throughout the summer. The season kicks off the weekend of May 27 with vendors open Friday to Sunday in June, Wednesday to Sunday from July to August and Friday to Sunday in September. Visit popupsonthebay.ca for regular event updates.