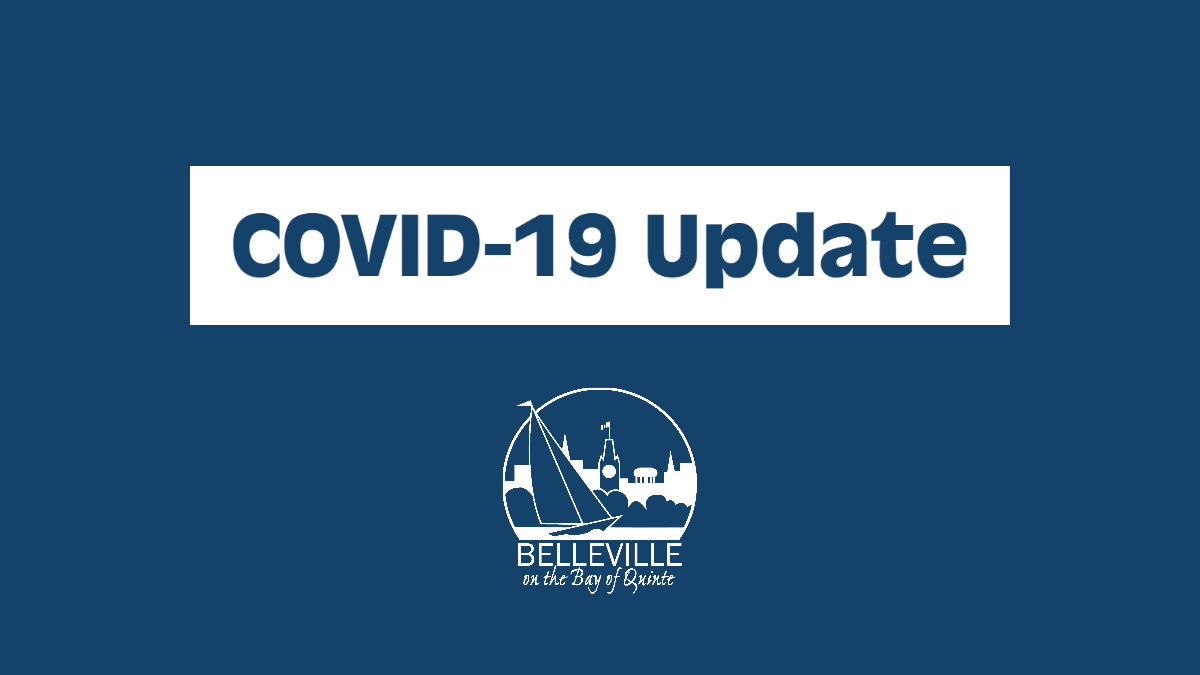 City officials continue to meet with representatives of Hastings Prince Edward Public Health, Quinte Health Care, neighbouring municipalities and other community partners on an ongoing basis to receive updates on the COVID-19 situation locally and beyond. Updates since the last meeting include:
There have been 367 confirmed cases to date in the Hastings Prince Edward Counties catchment area. There are currently 2 active lab-confirmed cases in the region, with 1 individual hospitalized – none are in ICU or on ventilators. In-depth case details are available on Hastings Prince Edward Public Health's COVID-19 dashboard. Every effort is being made to update the dashboard daily by 2 p.m. (with the exception of statutory holidays) with the latest information.
There have been 46,653 total swab tests since Nov. 3, 2020 completed by Hastings Prince Edward Public Health, Paramedics COVID-19 Response Team and COVID-19 Assessment Centres in Belleville, North Hastings Prince Edward County and Quinte West.
There have been 1,096 vaccines administered in the Hastings Prince Edward Public Health region to date. This number will continue to be updated on the COVID-19 dashboard. More information on the vaccine rollout is available on Hastings Prince Edward Public Health's website.
The Hastings Prince Edward Public Health Unit's face covering mandate remains in effect.
Quinte Health Care has created a resource page for COVID-19 testing which includes assessment centre information and online registration forms. Pre-registration is required for testing.
Ontario remains in a second provincial emergency. A stay-at-home order has been implemented requiring everyone to remain at home with exceptions for permitted purposes or activities, such as going to the grocery store or pharmacy, accessing health care services, for exercise or for work where the work cannot be done remotely.
All City facilities remain closed to the public until February 16. Services such as garbage tags, transit passes and parking passes are available on the City website and are necessary. For the few services which cannot be accessed online (e.g. marriage licenses and building permits), residents are encouraged to call City Hall at 613-968-6481 to book an appointment. For other impacts to City of Belleville services, visit our COVID-19 information page.
With in-class learning back in session, Hastings Prince Edward Public Health is reminding parents to continue to check for symptoms of COVID-19 each day. An online screening tool is available on the provincial government's website.
Hastings Prince Edward Public Health and Ontario Ministry of Labour inspectors carried out an inspection blitz of local workplaces from January 20 to 22, with an aim to keep local workers and customers safe.
Download the COVID Alert app for free in the App Store and Google Play.
For ongoing COVID-19 updates and ways to protect yourself and your family, please visit: hpepublichealth.ca