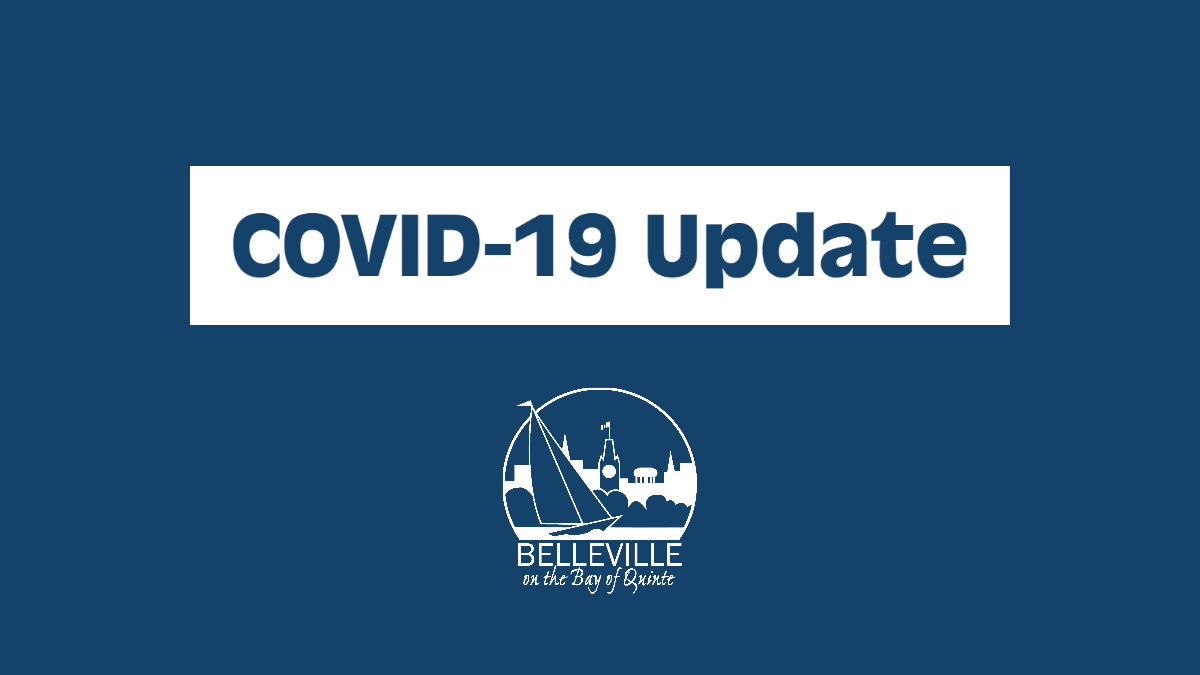 City officials continue to meet with representatives of Hastings Prince Edward Public Health, Quinte Health Care, neighbouring municipalities and other community partners on an ongoing basis to receive updates on the COVID-19 situation locally and beyond. Updates since the last meeting include:
As of today, there have been 93 confirmed cases to date in the Hastings Prince Edward Counties catchment area. There are currently 10 active lab-confirmed cases in the region. In-depth case details are available on Hastings Prince Edward Public Health's COVID-19 dashboard. Every effort is being made to update the dashboard Monday through Friday by 2 p.m. (with the exception of statutory holidays) with the latest information.
To date, there have been 50,340 total swab tests completed by Hastings Prince Edward Public Health, Paramedics COVID-19 Response Team and COVID-19 Assessment Centres in Belleville, North Hastings Prince Edward County and Quinte West.
The Hastings Prince Edward Public Health Unit's face covering mandate remains in effect.
Parents and caregivers are reminded to practice daily screening with their child before sending them to school each day. For more helpful tips and suggestions, please visit the Hastings Prince Edward Public Health Back to School Planning page.
Quinte Health Care has created a resource page for COVID-19 testing which includes assessment centre information and online registration forms. Pre-registration is required for testing. Residents are encouraged to use the new Online Pre-Registration Form. The centre remains open on weekends.
The Hastings Prince Edward Public Health region remains in the green "prevent" standard measures under the Ontario Government's Keeping Ontario Safe and Open Framework at this time. More information on the green "prevent" standards is available on the Province's website.
Quinte Health Care continues to work on plans for testing centres for the upcoming winter season.
Download the COVID Alert app for free in the App Store and Google Play.
For impacts to City of Belleville services, visit our COVID-19 information page at: https://www.belleville.ca/en/city-of-belleville-covid-19-information.aspx
For ongoing COVID-19 updates and ways to protect yourself and your family, please visit: hpepublichealth.ca