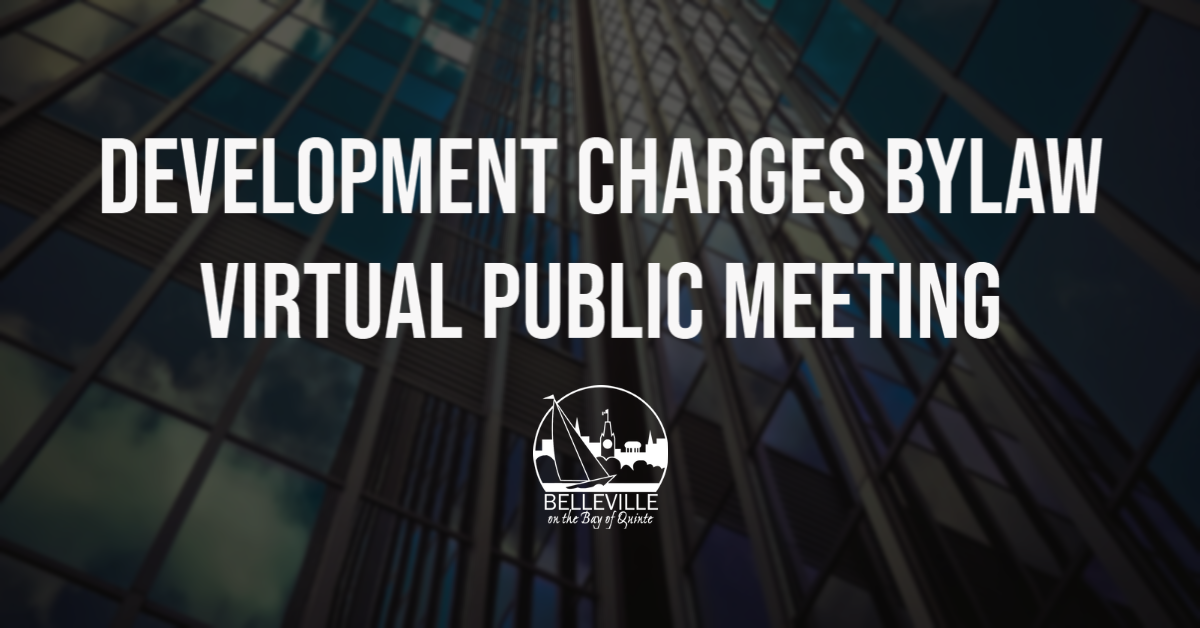 On Monday, Nov. 8, 2021, at 4 p.m., the Council of the City of Belleville will hold a public meeting, pursuant to section 12 of the Development Charges Act, 1997, as amended, to present and obtain public input on the City's proposed development charges by-law and underlying background study.
Development charges are fees levied on new development to fund the cost of increased municipal services and infrastructure such as sidewalks, sewers, roads, and water mains, resulting from new development. These charges are based on a background study, which is available on the City's website. Hard copies of the proposed bylaw and the background study will also be available at City Hall (169 Front St.).
The 2021 Development Charges Background Study has been prepared pursuant to the requirements of the Development Charges Act 1997 and recommends new development charges and policies for the City of Belleville.
Those interested in participating in the online public meeting must register in advance by calling Matthew MacDonald at 613-967-3200 ext. 3256 or by email at mtmacdonald@belleville.ca.When requesting participation by email, please include your name, email address and phone number.
Comments and feedback on the bylaw and background study can be expressed during the public meeting, or provided in writing to the City Clerk's Office (169 Front St., Belleville, ON K8N 2Y8) or by email to mtmacdonald@belleville.ca before Nov. 2, 2021.