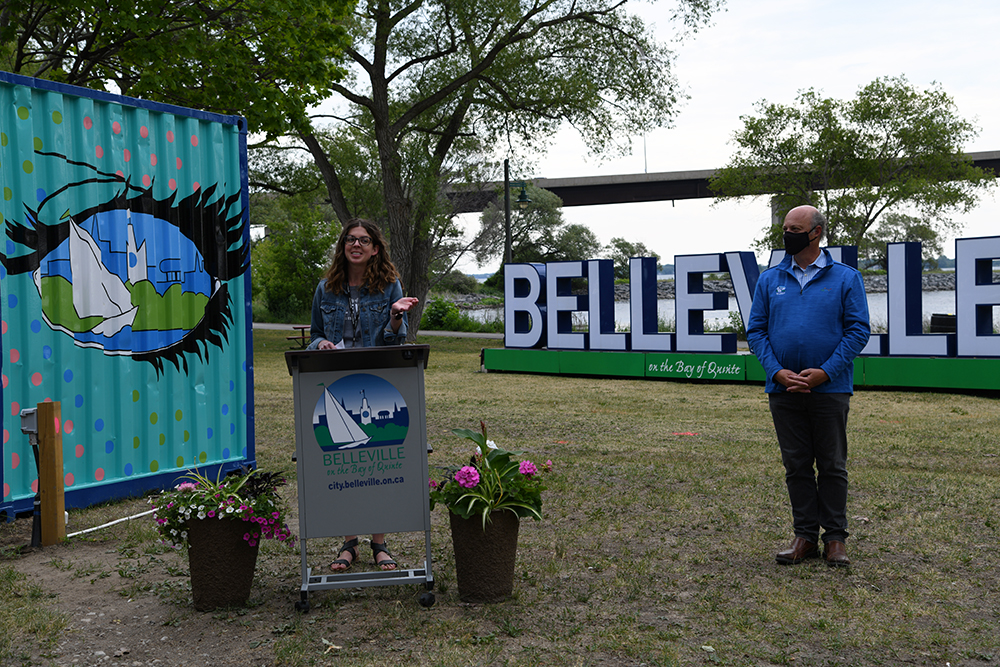 The City of Belleville is pleased to announce the official launch of Pop-Ups on the Bay in West Zwick's Park this summer. The Mayor and members of Council were joined today by staff and operators to kick-off the season and celebrate their businesses and the activation of this vibrant open space enjoyed by our community.
"We are thrilled to host this great group of entrepreneurs at our waterfront this summer," said Mayor Mitch Panciuk. "I would like to thank City staff and community partners for finding ways to safely provide this wonderful waterfront attraction. We have a great mix of new and returning businesses with offerings that are sure to attract residents to enjoy the Pop-Ups in our beautiful park space."
This year's vendors offer a broad scope of options to enjoy. Whether it's a light, sweet treat you crave or a casual meal, they've got you covered. Outdoor gear rentals enable you to enjoy the view from the water and unique, personalized clothing and services are ready for you to come and try something new and different. Things to buy, things to do and things to eat – all in a beautiful outdoor setting.
A new experience to enjoy in the park is the infusion of murals that showcase the City's culture and draw from the amazing talent that exists in this region. Fourteen artists have been painting on site to bring 15 designs to life in the park creating a space for artistic expression and celebration.
"Stackt Market in Toronto provided great inspiration around this idea to work with local artists and bring greater vibrancy to the area," says Elisha Purchase, Development and Tourism Coordinator for the City. "In addition to supporting entrepreneurs and activating the City's waterfront, Pop-ups on the Bay now celebrates local culture, art and community engagement."
Pop-Ups on the Bay is located in West Zwick's Park, open Tuesday to Sunday and holiday Mondays from 11 a.m. to 7 p.m. until September 6 and Friday to Sunday for the remainder of September. Check out the revamped popupsonthebay.ca to learn more about each business and how you can enjoy food and have fun on the water this summer.