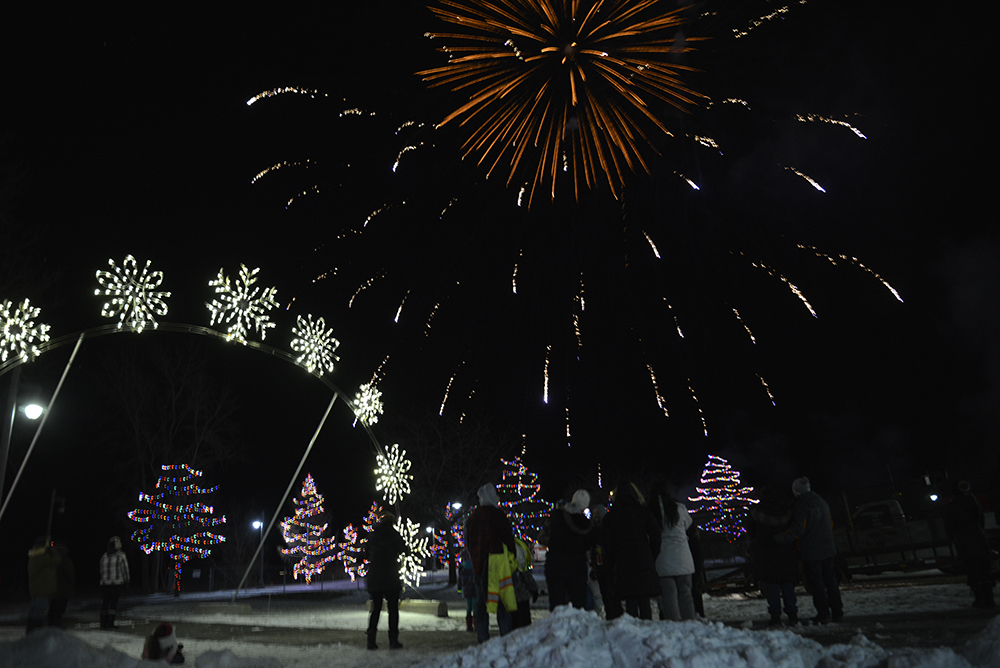 Take in the sights and sounds of the holiday season during the Belleville Festival of Lights from Nov. 18 to Jan. 3. This year's festival will kick off with a launch event in West Zwick's Park from 4:30 to 8:30 p.m. on Nov. 18.
The event will feature a performance by Kingston band Turpin's Trail, food truck vendors, a visit from Sparky the Fire Dog, Santa and Mrs. Claus, Cindy Lou Who and the Grinch, and will end with a spectacular fireworks show (weather permitting). A free Santa Express Shuttle will run from the downtown transit terminal on Pinnacle Street to the park beginning at 4:30 p.m., with the last shuttle leaving the park at 8:30 p.m.
Lighting displays can be found in Jane Forrester Park until Jan. 3. New to this year's event is a Diya display - a symbol of light which is typically lit on Diwali.
"We are so excited to be bringing our annual launch event to West Zwick's Park this year," said Lighting Display & Gateway Signage Committee Chair Councillor Sean Kelly. "With the exciting new additions to the kick-off and our brand new Diya display, we are hoping this year's festival will be one to remember. On behalf of the Lighting Display & Gateway Signage Committee, I would like say thank you to all of our sponsors for making this event possible."
For more information, please visit the Festival of Lights webpage: Belleville.ca/FestivalofLights
Visitors are encouraged to travel the festival route and then head downtown for the Downtown District's Enchanted event, complete with local shopping, dining and more.