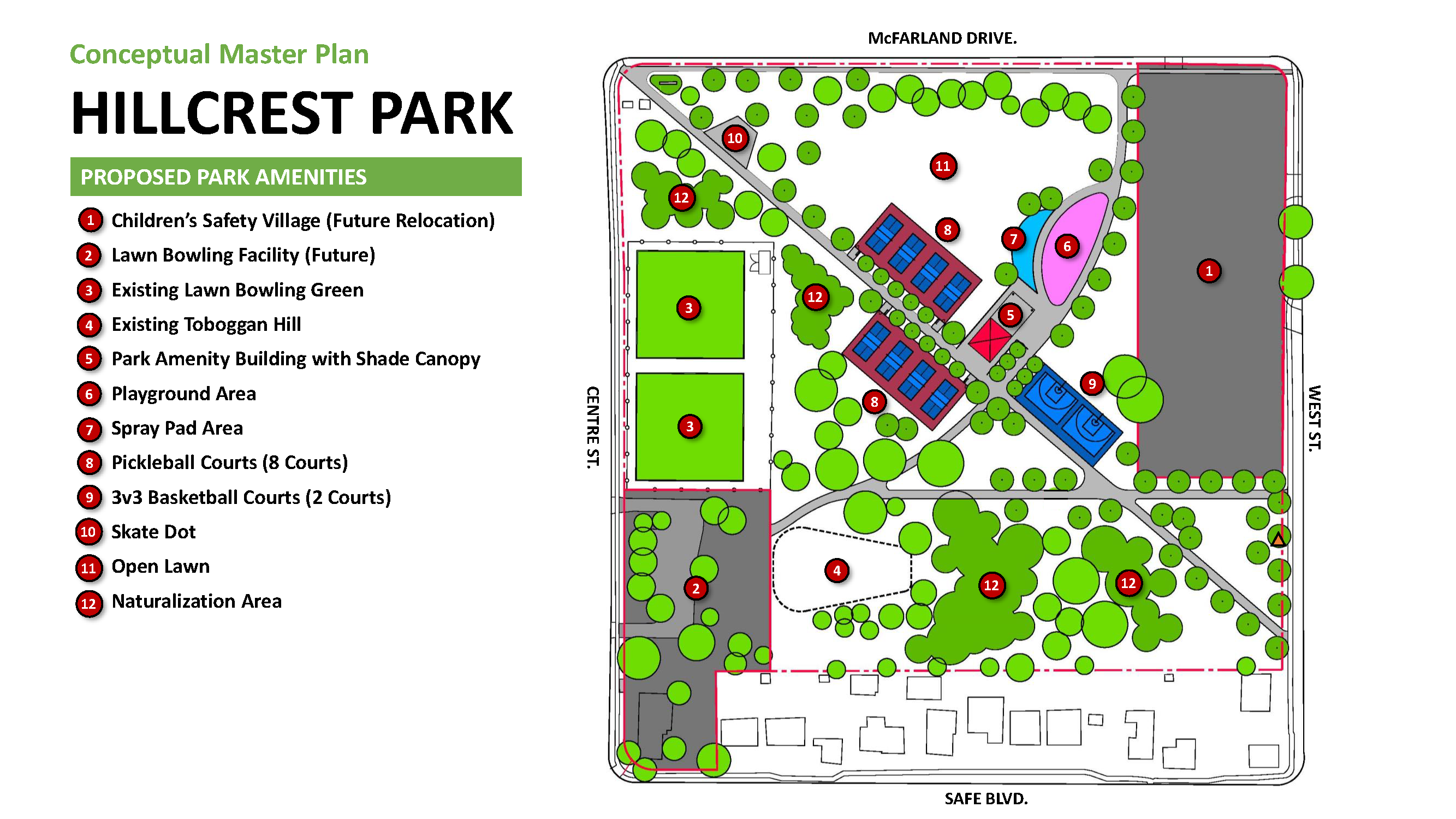 The City of Belleville's Parks & Open Spaces department is pleased to present an updated design concept for Hillcrest Park.
Belleville City Council was presented with the original conceptual design for the park during their April 12 meeting. After consultation with the community and the Lawn Bowling Club, the project team has updated this concept, adding pickle ball courts and washrooms/amenities (similar to those located at West Zwick's Park).
As the project evolves and the City moves forward with this development, staff will continue to listen to voices and consult with the public on an ongoing basis.
For more information, contact the project team at: parkconstruction@belleville.ca.