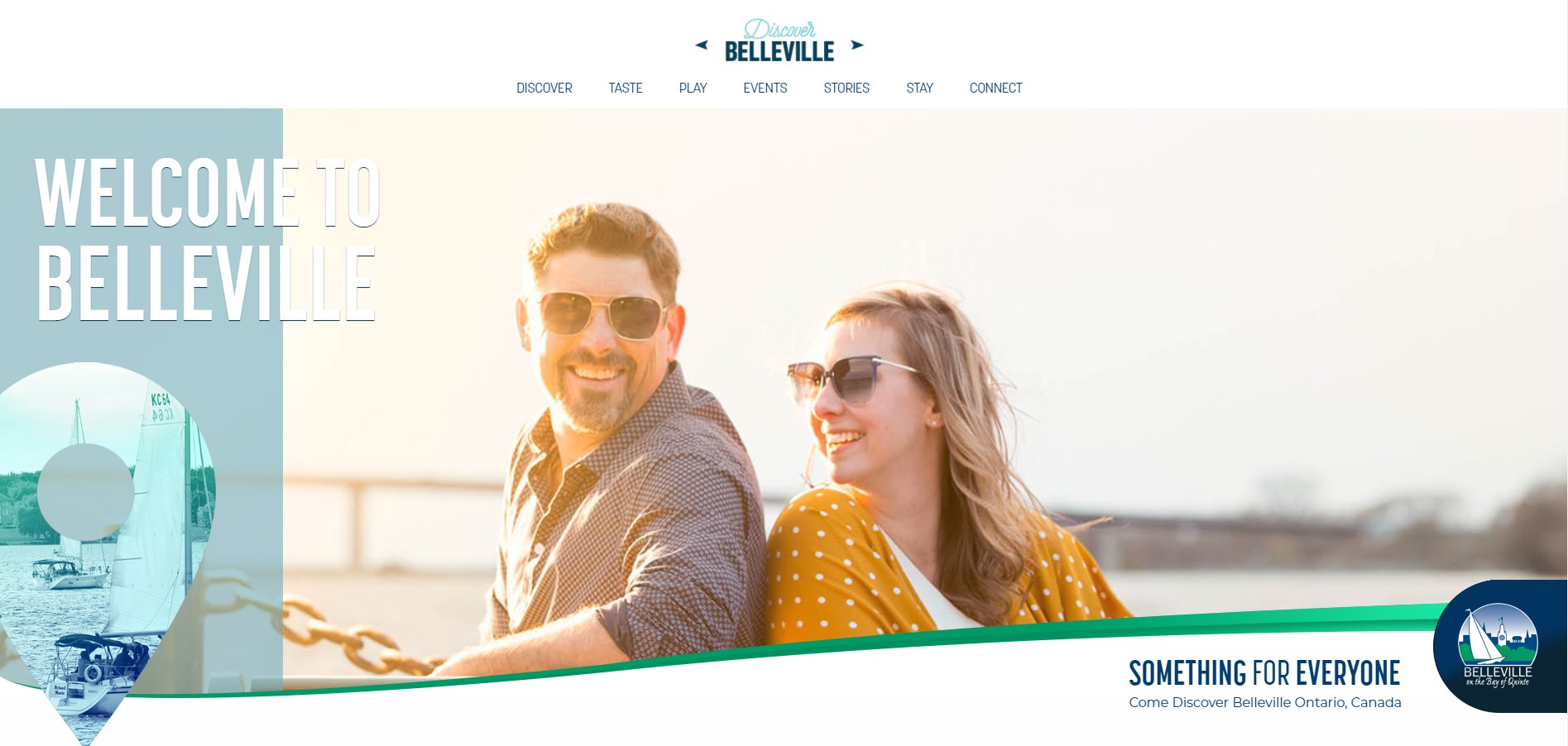 The City of Belleville and Visitors Services at the Log Cabin have launched a new site to provide visitors and residents with information on the city and its attractions.
Discoverbelleville.ca will include all of the content presented in the annual Discover Belleville Guide, as well as up-to-date information on what to do, see and eat in the city as well as accommodation options.
"I encourage all Belleville residents to visit discoverbelleville.ca. It's a place to share our stories and highlight our cultural, recreation and culinary happenings," said Belleville Mayor Mitch Panciuk.
The site was created in partnership between the City of Belleville and the Belleville Chamber of Commerce. The city maintains responsibility for tourism product development and contracts Bay of Quinte Regional Marketing Board to market the region. The Chamber's Log Cabin welcomes people once they are here and promotes the many wonderful things to do in Belleville, whether someone is staying for a day or a lifetime.
Discoverbelleville.ca is a larger site which replaces visitbelleville.ca. This new focus on information aimed at residents as well as visitors is well-timed, given the challenges of the COVID-19 pandemic and the renewed emphasis on staycations.
"If 2020 has taught us anything so far, it's that this is a year to change and adapt. The website isn't as much about visiting, but discovering the beautiful place we live in and the hidden gems around the community. Even if you have lived in the city for a lifetime, we're pretty sure there is something for you to discover," said Jill Raycroft, CEO of the Belleville Chamber of Commerce.
In addition to the site, @discoverbelleville continues to gain attention through Facebook and Instagram. You can like their page "Discover Belleville" on Facebook or follow @discoverbelleville on Instagram to keep up with what's happening in the area and get inspired to explore the city. Use #DiscoverBelleville to share your experiences and stories for a chance to be featured and particularly great photos or discoveries may become a feature on the website!
Introducing New Discover Belleville Website