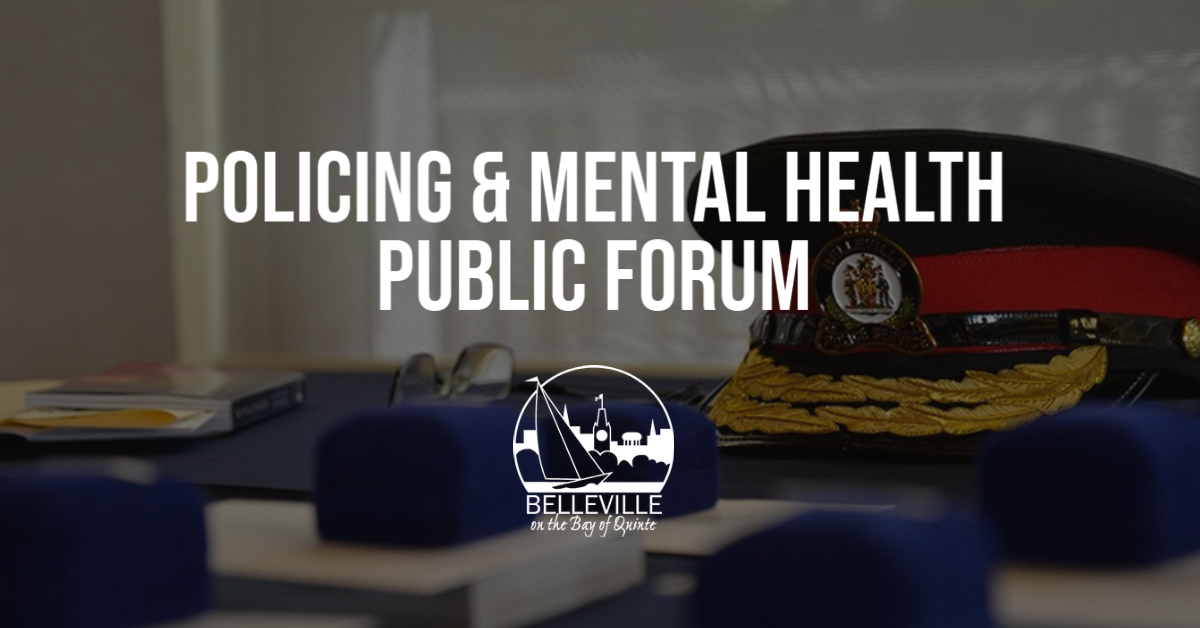 Members of the community are invited to join the public forum on Policing and Mental Health being held virtually on March 9 from 7 to 9 p.m.
The forum has been established to directly hear from the people who have reached out to City Hall seeking a dialogue about policing, ways in which the police are funded, and how they are called upon to deal with matters related to mental health and addictions issues. Included in the discussion will be members of Council, police, and various community agencies whose specialties include mental health and addictions.
The two-hour online forum will be held in two parts. The first will involve a panel discussion between members of City Council and officials from various police agencies including Kingston Police, Lennox & Addington OPP and Belleville Police, as well as mental health and addictions officials from Belleville. The second portion of the meeting will involve an open forum for community members to speak about their own experiences in mental health and addictions scenarios and police, and will open up for suggestions or opinions from the public on how best to establish mental health supports in policing in the community.
Those interested in participating in the forum are asked to email Matt MacDonald, City Clerk at: mtmacdonald@belleville.ca and identify their interest to actively participate. Please provide your first and last name, email address and a brief outline of your position and any questions you wish to ask.
Those interested in viewing can do so on the City's YouTube channel: https://www.youtube.com/user/BellevilleCityHall
Residents are encouraged to participate in the forum and be a part of this important conversation.