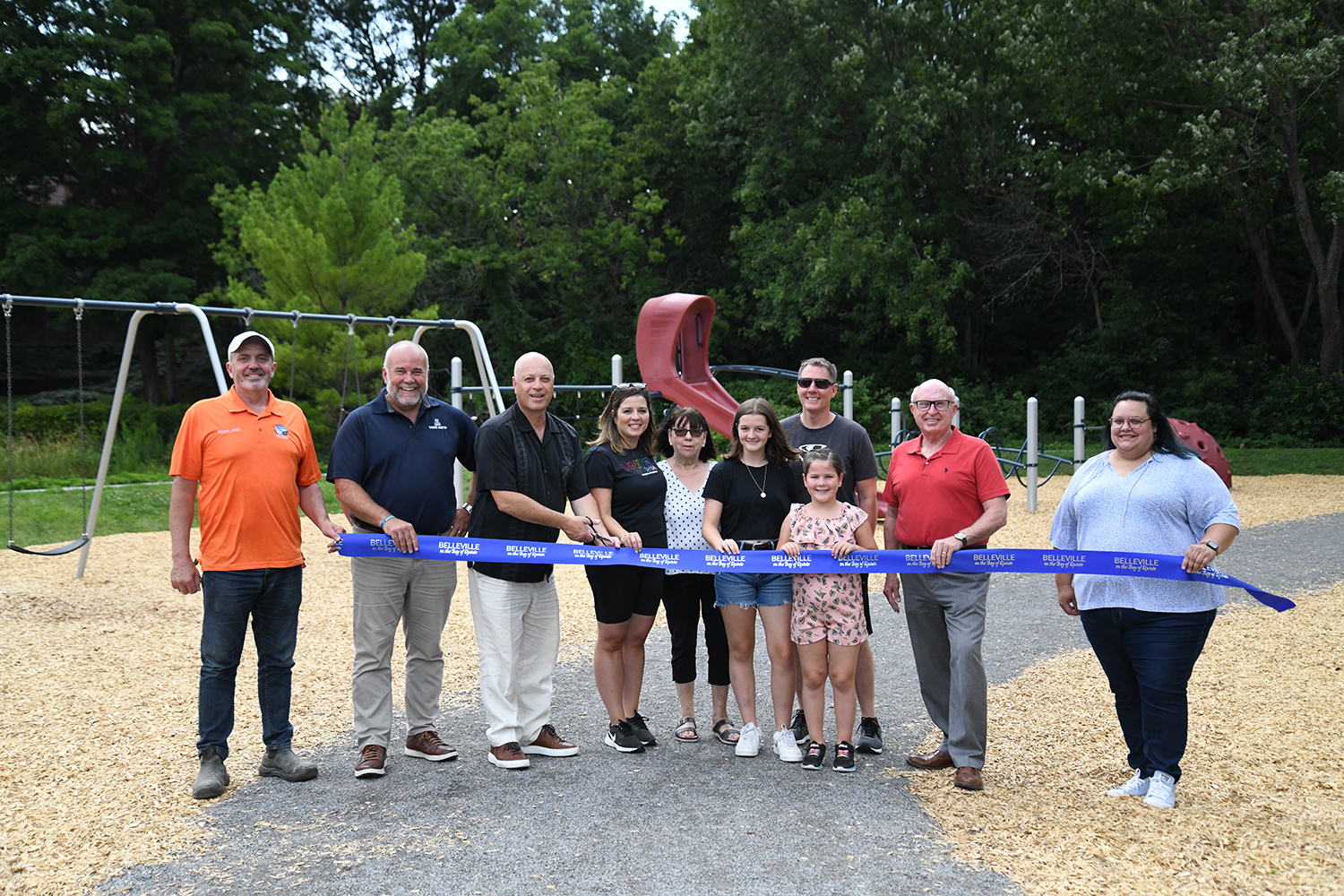 Mayor Mitch Panciuk, members of Belleville City Council and City staff were pleased to celebrate the unveiling of the newly-updated Jackson Woods Park at 110 Finch Dr. this afternoon.
The area of the city between Lemoine Street and Finch Drive from Tracey Street to May Avenue was identified as one of the major urban residential areas lacking a municipal playground in the Parkland and Recreation Master Plan. Based on this gap, it was recommended that staff develop a new playground at the existing Jackson Woods Park that would meet the demographics and local demands of the area. The project was included and approved for funding in the 2022 Capital Budget.
Two design concepts were developed based on Census data for the area, and were presented to the public in January. An online meeting was then held in February to gather feedback on the designs. The proposal from ABC Recreation received the highest number of votes overall and was awarded the contract for the project.
Construction at the park began earlier this summer which included the installation of new playground equipment, seating and landscaping.
"We are very pleased to be officially opening this new space," said Operations Planning and Development Manager, Transportation & Operations Services Rowland Cave-Browne-Cave. "I would like to thank all of the residents who took the time to take part in our online meeting and shared their feedback. We know the park will be enjoyed by park patrons of all ages for years to come."