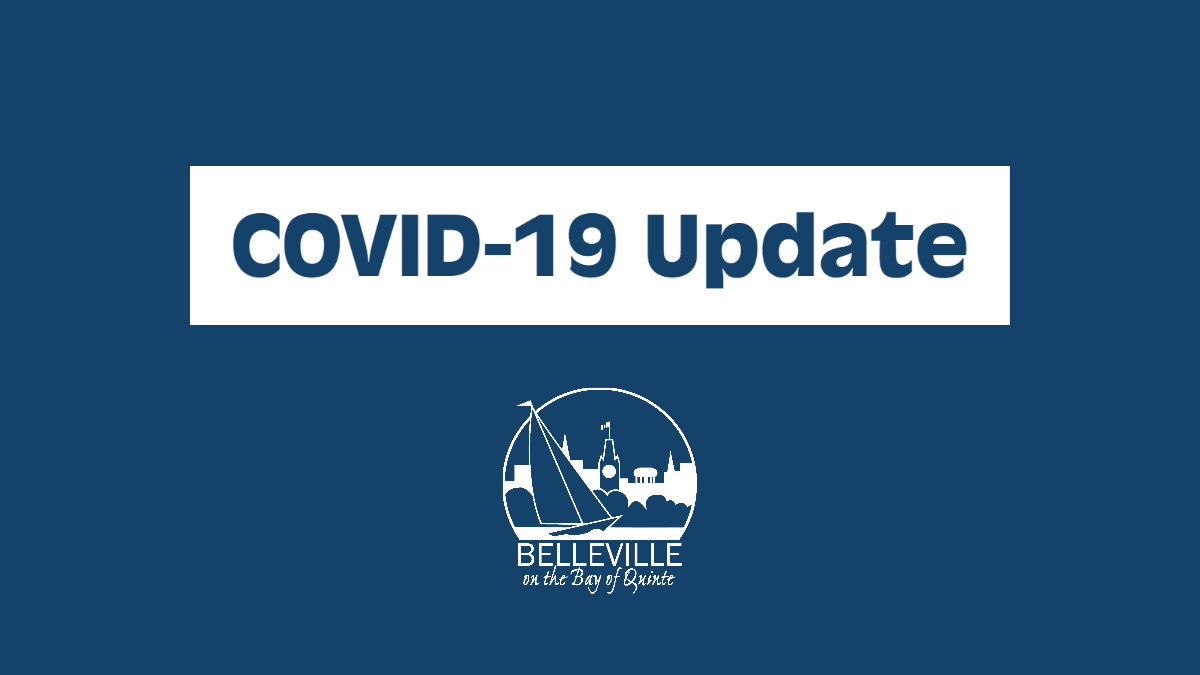 City officials continue to meet with representatives of Hastings Prince Edward Public Health, Quinte Health Care, neighbouring municipalities and other community partners on an ongoing basis to receive updates on the COVID-19 situation locally and beyond. Updates since the last meeting include:
City Hall remains open from 8:30 a.m. to 4:30 p.m. Proof of vaccination and appointments are no longer required. Security staff will continue to screen visitors prior to entry and monitor numbers to ensure physical distancing. Effective March 21, masking will no longer be required to enter City facilities (with the exception of transit). Residents are reminded to stay home if feeling unwell.
The Quinte Sports & Wellness Centre (QSWC) has begun to implement their resumption of services. Proof of vaccination and identification are no longer required to enter the QSWC. Guests are reminded to continue practising regular hand hygiene and stay home if feeling unwell. More information and ongoing updates are available on QSWC's website.
Glanmore National Historic Site has reopened to the public. Residents are encouraged book tickets online and to stay tuned to the Museum's website for future updates.
The John M. Parrott Gallery has reopened to the public. More information is available online.
The Belleville Public Library has returned to full operations. Patrons will no longer be asked to limit their stay in the building, computer use will return to a two hour per day maximum and study desks will no longer be under a time limit or booking system. Indoor programs and events have also returned to the Library and the Gallery, including childrens' storytimes, art workshops and March Break programming. All programs will require advance registration. More information is available on Library's website.
For other impacts to City of Belleville services, visit our COVID-19 information page.
Download the COVID Alert app for free in the App Store and Google Play.
For ongoing COVID-19 updates and ways to protect yourself and your family, please visit: hpepublichealth.ca.