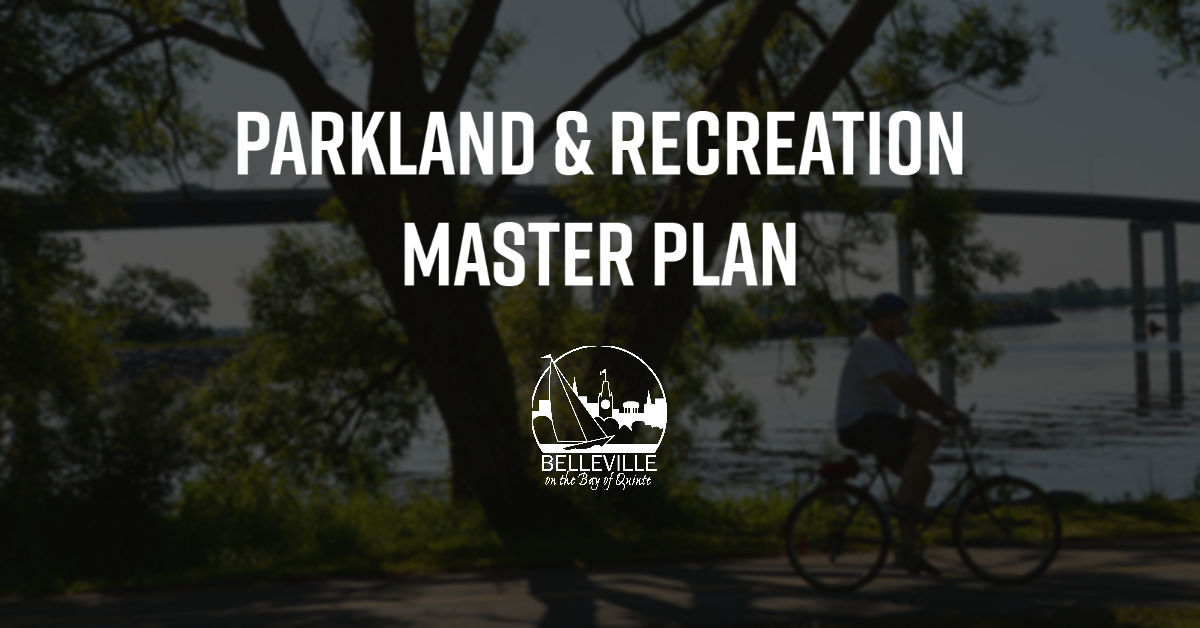 The City of Belleville is excited to be developing its first Parkland and Recreation Master Plan. This document will guide municipal investment to enhance the City's public park system, including land acquisition, development/ redevelopment, community use and funding over the next 10 years.
An online survey is currently available for public input to assist in identifying the range of issues and future directions which have the potential to enhance the experience of living, working, and visiting Belleville. The online survey can be completed by visiting the following link:
Link to online survey: https://www.surveymonkey.com/r/BellevillePRMP
About the Project
The City has commissioned Sierra Planning and Management - a multi-disciplinary planning firm, in collaboration with The MBTW Group and WGD Architects - to develop the Master Plan. The Plan will be developed through a comprehensive public engagement process, complemented by a thorough analysis of current and projected community needs and best practice.
For more information regarding the City of Belleville Parkland and Recreation Master Plan project, please visit the project website or contact the Transportation and Operations Services by email at PRMP@Belleville.ca.