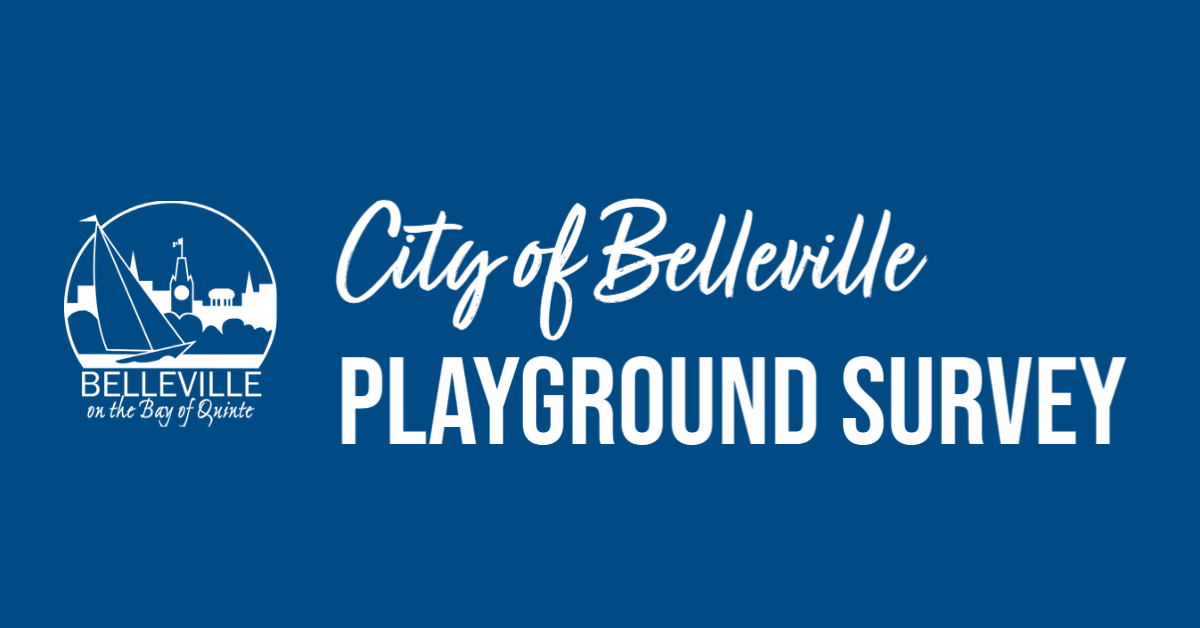 The City of Belleville's Parks and Open Spaces department will be asking select households to participate in an online survey regarding playgrounds in their neighbourhood.
Letters are currently being distributed to households surrounding identified parks with a link to the Playground Survey. Those who receive the letter are asked to provide their input before the survey closes on Feb. 26.
Once the survey has been closed and the results compiled, the information will be included in the design/build purchasing process. Following the results of this process, a public meeting will be held to provide a progress report and to seek further input to select the successful design concept.
We would like to thank residents for their participation and helping us create playgrounds which best serve the neighbourhoods within our city.