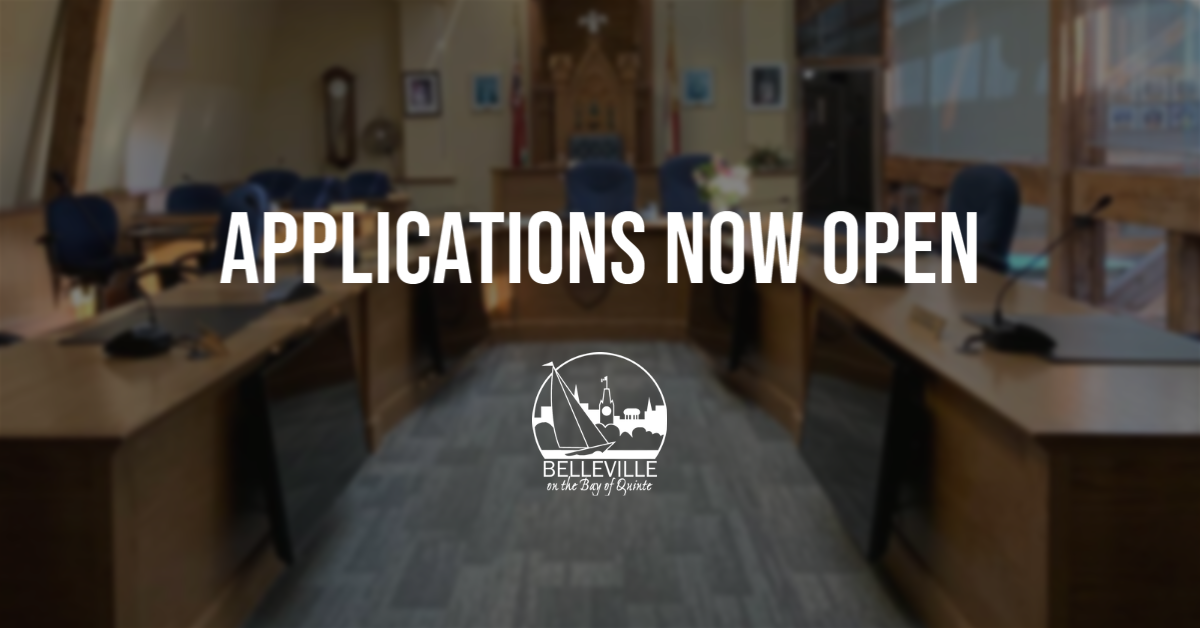 On Monday, December 14, Mayor Mitch Panciuk and City Councillors were given an outline of the process options to fill the City Council position, vacant since the passing of Councillor Pat Culhane in early November. City Clerk, Matt MacDonald, explained the two choices which were either a special election or to appoint a replacement for the remainder of the term. The decision was made to appoint a replacement Councillor to fill the vacancy for the remainder of the term ending in November 2022.
To make the selection a candidate review committee has been struck which will consist of one City Councillor, Kelly McCaw and six members of the community including Dr. Ann Marie Vaughan, President and CEO of Loyalist College, Dr. Julie Gowthorpe, PhD, RSW Gowthorpe Therapists, Ms. Tracy Wright, President, TLCC Private Homecare, Ms. Cory MacKay, Retired Chief of Belleville Police Service, a representative of the Belleville Pride Committee and Director Sean Monteith, Director of Education, Hastings and Prince Edward District School Board.
The mandate of the Committee is to review Council candidate applications and provide a recommendation to Council on a preferred candidate to fill the empty seat. They will review each candidate's suitability based on the selection criteria for short listing. The committee will have regard for applicants that reflect the demographic distribution of the City with consideration for members of the public who identify as female or non-binary, or who represent other elements of diversity in our community such as sexual orientation, indigenous status, race and/or disability.
"I want to thank everyone who contacted me to express their opinion as to what City Council should do in this case," said Mayor Mitch Panciuk. "Our City Council has a unique opportunity to recognize the gender and diversity gap in representation and the need specifically for more women in the decision-making process of our City. Our decision today will be a signal to women and other marginalized groups that we want their participation and that the ideals of the Belleville Inclusion Committee are not just words but are backed up by action."
Information on the City Councillor position is available on the City's website. The deadline for applications is Wednesday, January 6, 2021.