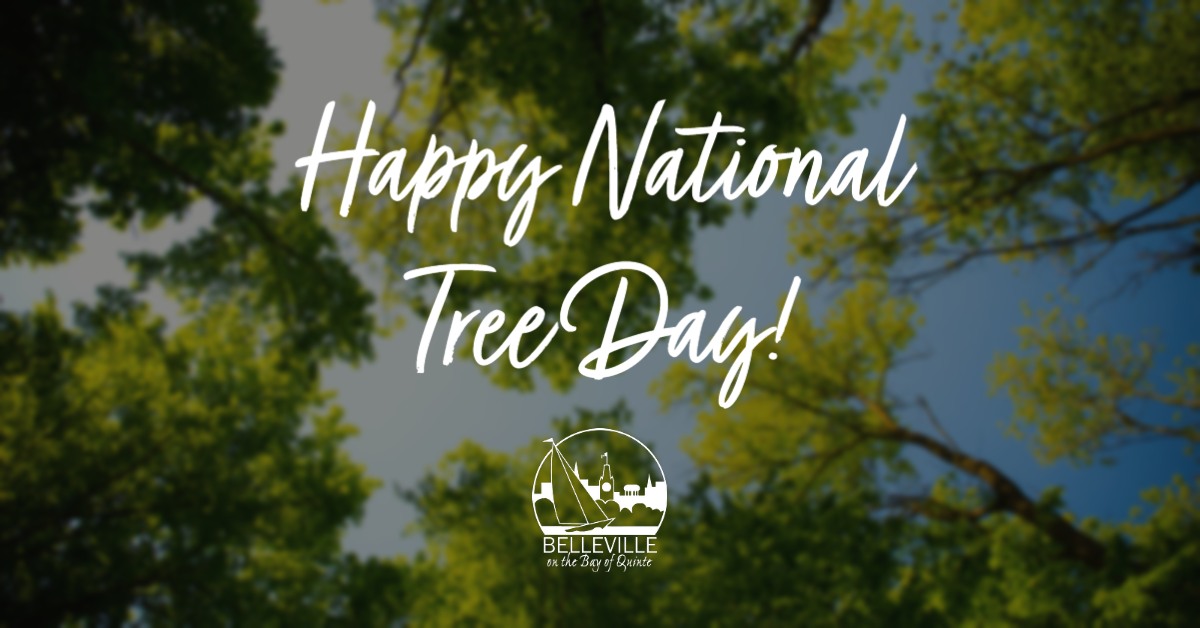 National Tree Day takes place on the Wednesday of National Forest Week in September each year and serves as a day for Canadians to appreciate all that trees provide us.
In addition to improving air quality, energy conservation and overall quality of life, trees offer a number of great and unexpected environmental, economic and community benefits. Some of these benefits include but are not limited to:
Habitat for Wildlife – Trees create homes for species such as birds, squirrels, insects, and fungi among others, serving as a space for biodiversity.
Noise Abatement – Noise caused by traffic, roads and aircrafts can be significantly reduced as trees act as noise buffers.
Aesthetic Value – Trees provide a unique beauty to any landscape all year round, bringing a feeling of home to neighborhoods.
Shade and Temperature Reduction – Trees provide us with a natural cooling effect as the shade from trees can reduce temperatures significantly on those hot summer days.
Reduced Crime Rates – A study conducted by Cornell University, found that crime rates decreased in areas where there was more greenspace.
The City of Belleville is committed to maintaining a healthy urban forest and is proud to support a number of tree growing initiatives in our community:
A Tree Canopy and Natural Vegetation Policy was adopted in 2019 to establish guiding principles for Belleville's tree canopy including all properties and development on public and private lands, within the municipality. This policy includes expanding planting, protection and maintenance of our tree canopy, as well as community engagement and education on proper tree care.
City staff plant, maintain, inspect and treat trees on boulevards, in parks and green spaces, and along road allowances fronting residences on a regular basis. More information on the City's trees and forestry efforts is available online.
The City of Belleville has worked with TD Tree Days to plant thousands of trees in parks and green spaces throughout Belleville since 2011. We would like to thank TD Bank Group for their generous and continued support throughout the years.
The City's Green Task Force gives away thousands of native tree seedlings to Belleville residents every spring as part of Quinte Conservation's Community Trees program. While this year's event was cancelled due to COVID-19 restrictions, staff continued to work with Quinte Conservation to give tree planting a boost on municipal lands.
The Rotary Club of Belleville has made it their mission to plant 50,000 trees with their Rotary Loves Trees Campaign, bringing together individuals with a dream to make our city a little greener. Over 1,500 saplings were planted in East Zwick's Park in September 2020 as the kick-off of the campaign, with the remainder of the trees to be planted in parks and green spaces throughout the city.
City staff, Quinte Conservation and Rotary Belleville volunteers also came together on Sept. 11 of this year, to plant approximately 1,500 native trees and shrubs along Bell Creek – an area that was decimated by the Emerald Ash Borer. These efforts will help protect water quality and enhance the creek habitat while supporting wildlife, controlling erosion, and absorbing, filtering and holding runoff to reduce the impacts of flooding.
While COVID-19 has impacted some of our regular, yearly tree-planting efforts, we are hopeful that we will be able to return to our regular event formats next year. In the meantime, those interested in getting involved with tree planting efforts, are encouraged to visit the Tree Canada website to find a tree planting event near them or make a donation, if they so choose.
For more information on National Tree Day and ways to get involved, visit: https://treecanada.ca/engagement-research/national-tree-day/