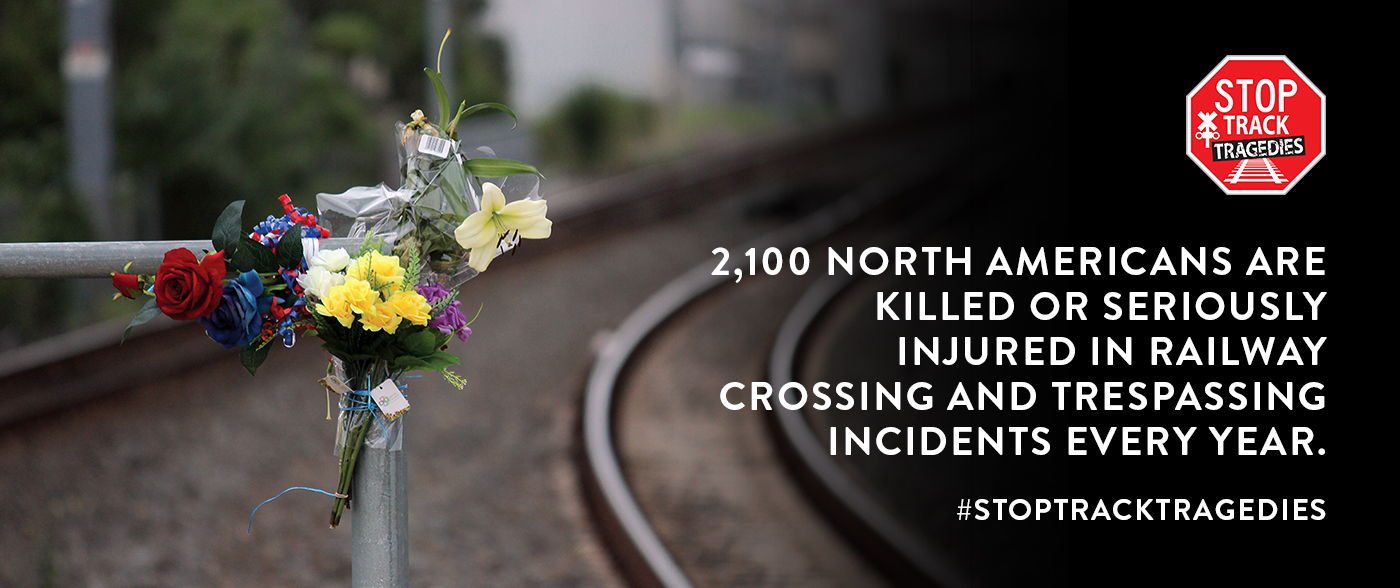 During last night's Council meeting, Mayor Mitch Panciuk declared Sept. 21 to 27 Rail Safety Week in the City of Belleville.
Every year, more than 2,100 North Americans are killed or seriously injured in railway crossing and trespassing incidents. Almost all of these incidents are preventable – but that starts with knowing how to act safely around tracks and trains.
Operation Lifesaver (OL), a national not-for-profit organization dedicated to rail safety, has developed some easy-to-follow tips that will help protect you:
STAY OFF THE TRACKS – Trains are faster than you think. You won't necessarily hear or feel one coming if you're walking along the tracks. And by the time you do, it might be too late.
USE DESIGNATED RAILWAY CROSSINGS – These are put up to help you cross the tracks safely. When you choose to cross somewhere else you're putting your life on the line.
OBEY ALL SIGNS AND SIGNALS – There are many railways signs and warning devices, such as lights, bells and gates, to tell you when a train is coming or where and when you should cross. Following their directions will keep you safe.
STAY ALERT AND KEEP YOUR DISTANCE – The best way to avoid being hit by a train is to stay out of its path. That means paying attention (put your phone down and if you're wearing headphones leave #OneEarOut!) when you're near tracks and trains so that you can hear and see the warnings. At crossings, keep a distance of at least 5m from the tracks so that you're out of harm's way when a train passes. At stations, stand well behind the platform's edge or safety line.
"The purpose of Rail Safety Week is to bring awareness to the risks that come with dangerous activity on railways," said Mayor Mitch Panciuk. "I encourage residents to take some time to read the personal stories that have been shared through Operation Lifesaver and remember to always exercise caution around railways."
You can find more rail safety tips and resources at operationlifesaver.ca and by following OL on Facebook, Twitter and Instagram.