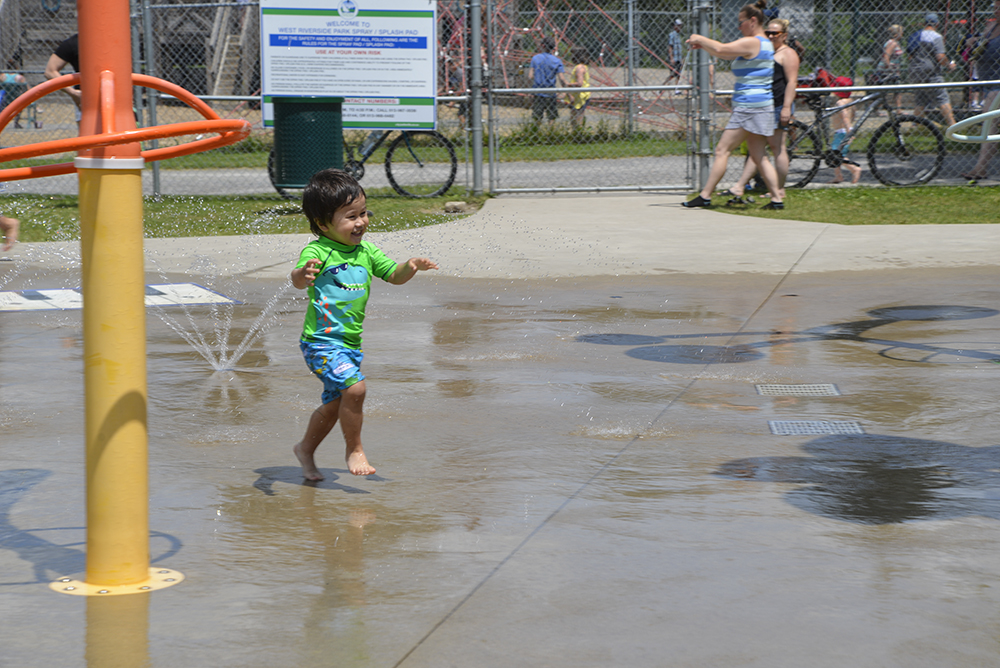 With summer-like weather here to stay, the City of Belleville would like to remind residents that our municipal splash pads will be opening this Friday, May 20 to help you beat the heat.
There are three outdoor splash pads located throughout the city:
West Riverside Splash Pad – 344 Moira St. East
Selma Bochnek Splash Pad – 119 Birch St.
Kinsmen Splash Pad – 151 Dundas St. East
The splash pads will operate between 10 a.m. and 8 p.m. daily until Monday, Sept. 5 (Labour Day). Following Labour Day weekend, they will remain open on weekends (weather permitting) from 10 a.m. to 8 p.m. until the last day of operation on Monday, Oct. 10 (Thanksgiving Monday).
The Kinsmen Community Outdoor Pool, located at 151 Dundas St. East, will open to the public on Thursday, June 30. For further details and the schedule, stay tuned to the Quinte Sports & Wellness Centre's website.