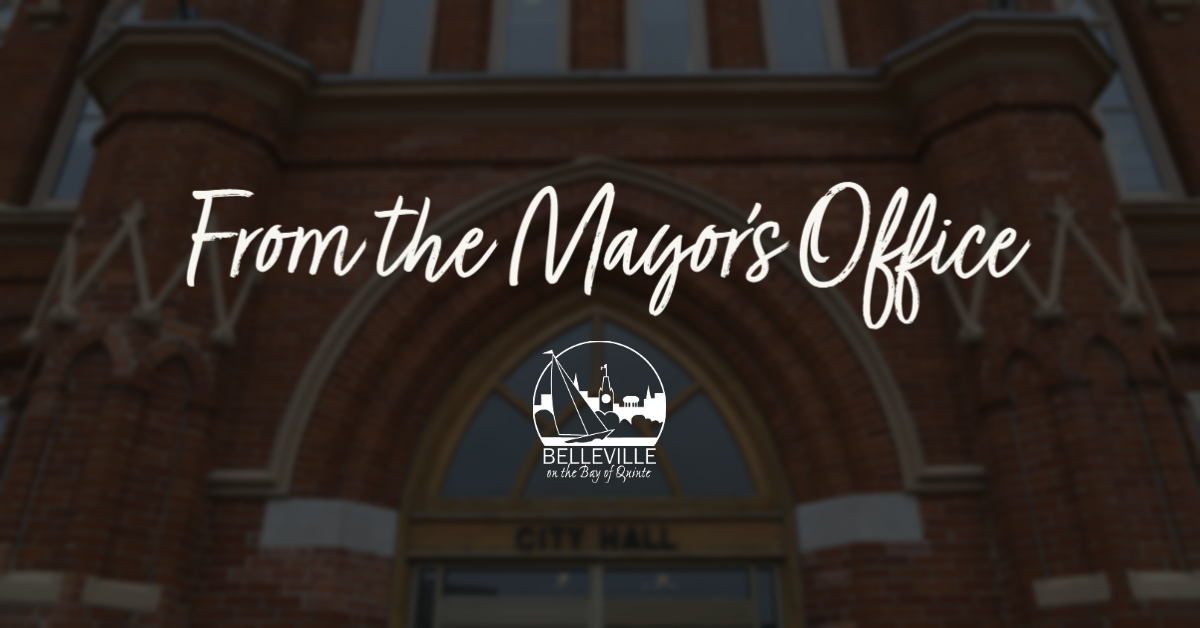 After taking some time to reflect, I would like to address the actions of certain individuals during our visit from Prime Minister Justin Trudeau this past Thursday. While every Canadian has the right to protest, the hateful and discriminatory behavior displayed by some during the visit was absolutely unacceptable.
It is an honour to host the Prime Minister in our city and regardless of your political views, no person deserves the treatment he received during his time here. Freedom of speech and the right to protest can be a wonderful thing; it is a part of what makes democracy great. However, what happened on Thursday was far beyond that.
On behalf of the City, I would like to thank Prime Minister Trudeau for taking the time to visit Belleville and hope that we can all move forward from this experience.