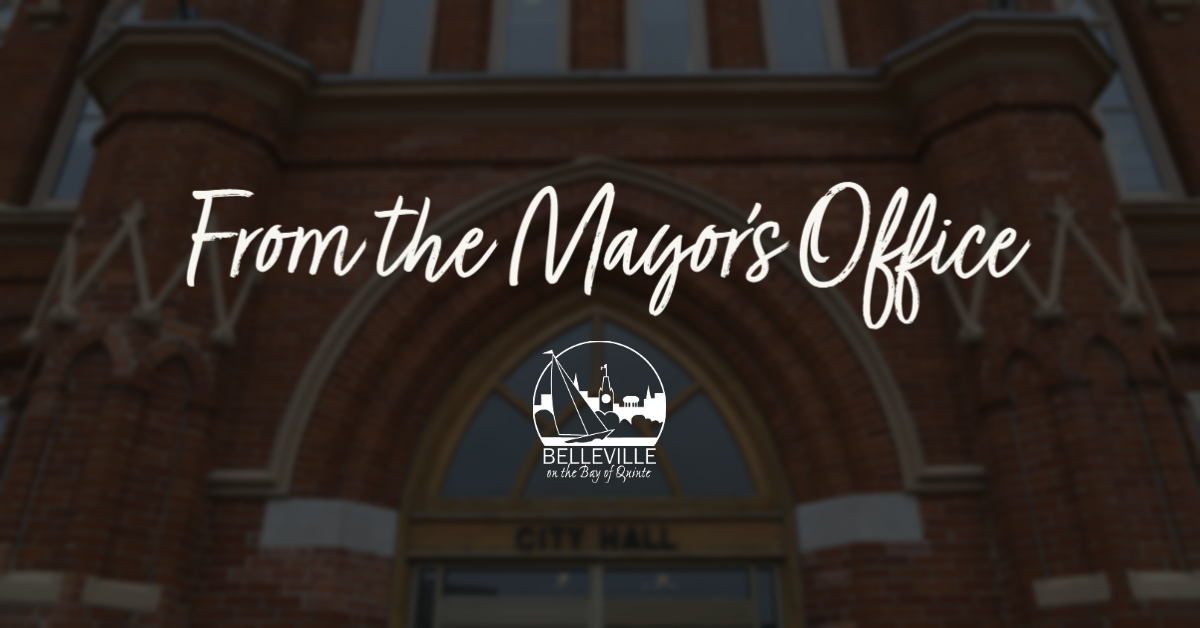 From the Office of Mayor Mitch Panciuk
I want to offer my sincere thanks to Dr. Piotr Oglaza for providing Belleville and the Hastings Prince Edward Public Health Unit with excellent public health leadership since he was appointed as the Chief Medical Officer of Health.
Dr. Oglaza and I have had an excellent working relationship which has been truly collaborative. Dr. Oglaza ensured that communication was two-way and kept the City of Belleville informed throughout all public health advisories. On behalf of Councillors Sean Kelly and Bill Sandison who are the City of Belleville representatives on the Health Unit Board, we are all grateful for having had the chance to work with Piotr Oglaza.
The City of Belleville and our residents have been very fortunate to have had his leadership during these COVID-19 times and the results do speak for themselves.
Dr. Oglaza will continue to provide support to our region as he moves to a neighbouring jurisdiction which will be a further professional challenge. I know he will excel there just as he has with the HPE Public Health Unit. We wish him the very best and look forward to continuing to work with him.