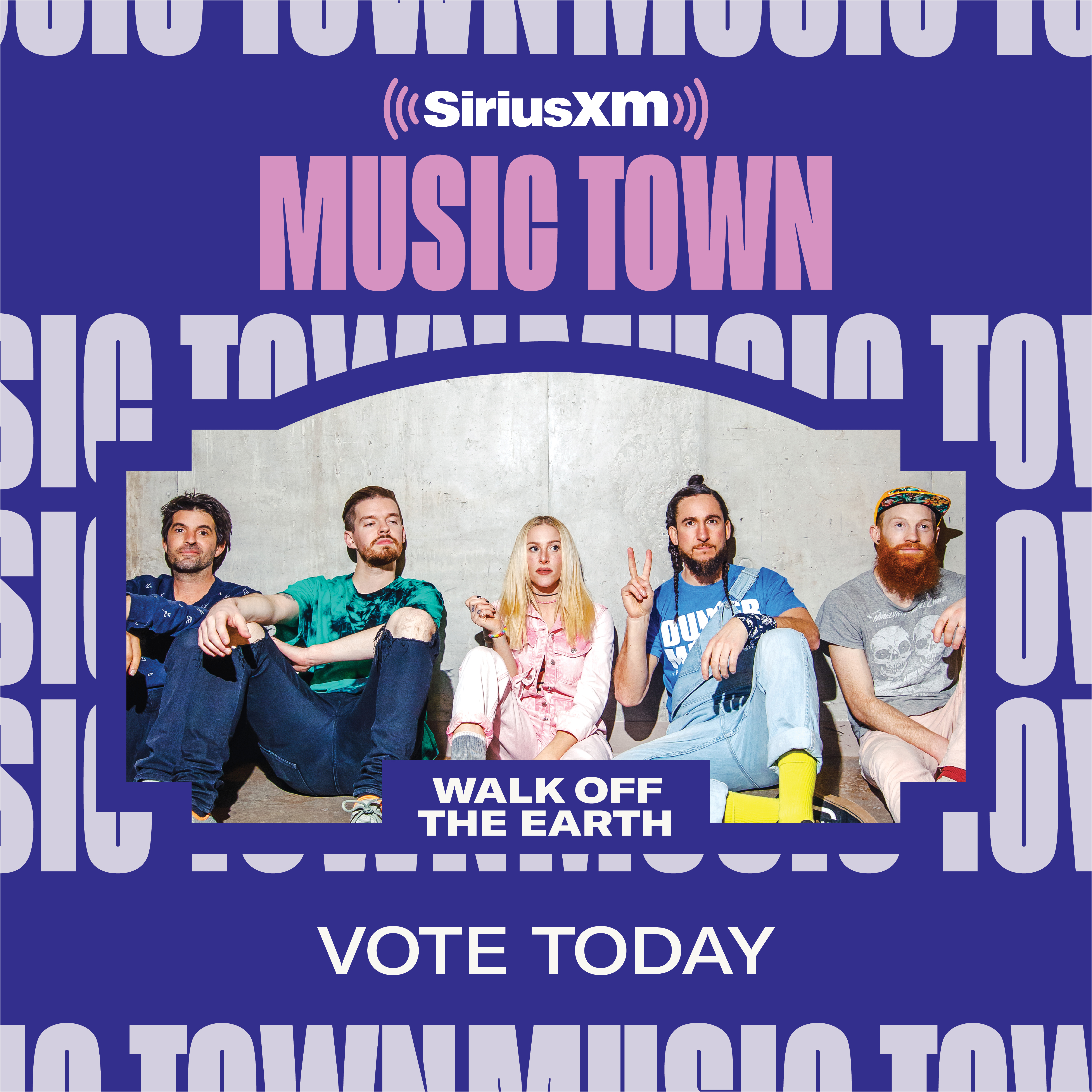 The City of Belleville has been chosen by SiriusXM Music Towns as a potential location for one of their once-in-a-lifetime concert experiences. Earlier this season SiriusXM accepted nominations, evaluated the entries and identified four finalists in each of the four regions. Belleville has been named as one of the four on Ontario's short list, joining Orangeville, Timmins and Uxbridge.
Those chosen as SiriusXM Music Towns will win an epic concert experience and we were thrilled to learn that if we are successful, Walk off the Earth, an award-winning musical phenomenon from Toronto, will be performing a free concert for us right here in Belleville! Constantly pushing the boundaries of what artists can do, the group have just released their first single of 2022, Bet on Me.
It's time for all of us to rally for our town! From June 21, 2022 (10 a.m. ET) to July 11, 2022 (11:59 p.m. ET), Canadians will cast their votes for their top town in each region and rally for points through unlimited social actions.
From July 12 to July 13, 2022, votes will be tabulated, and the judges will determine the winning towns. On July 14, 2022, this year's SiriusXM Music Towns will be announced.
Let's bring this concert home Belleville! Visit https://musictown.siriusxm.ca/ontario/ and cast your vote. Individuals can vote once a day until July 11 so be sure to return on a daily basis. In addition to voting, you can rally.
Rally actions count for one point each and can be earned by:
Sharing a social media post about the competition and encourage others to vote for Belleville.
Share a photo or video on social (IG/FB/TT/TW), highlighting Belleville using #SXMMusic, #Belleville and tag @SiriusXMcanada, and why you think Belleville should win.
We can do this Belleville – let's rally and bring this concert home!