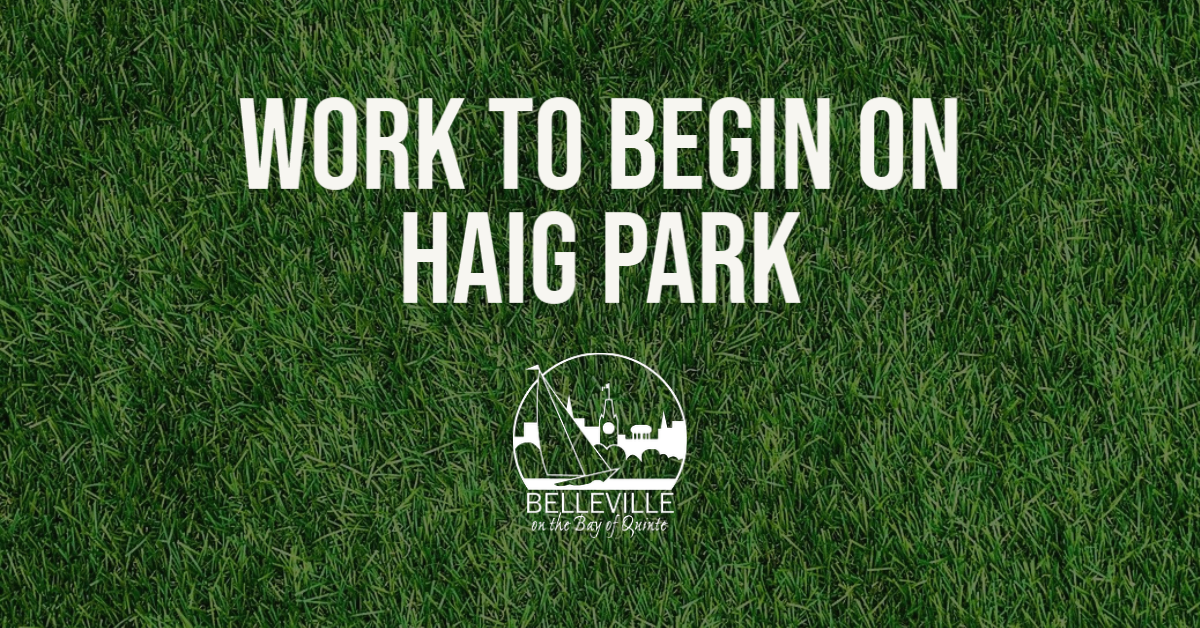 The City of Belleville would like to advise residents that all gates providing access into Haig Park will be locked beginning this Monday, Sept. 27 for approximately two weeks as upgrades are completed.
This work is beginning ahead of schedule with construction originally planned for mid-October. Upgrades to the park will include the installation of fitness playground equipment, shaded picnic tables and additional swings.
Please note the entire park will be closed while this work is completed for the safety of residents and workers. During this time, park users are encouraged to use the Brimley Court Green Space (51 Brimley Court) nearby.
We apologize for any inconvenience that this change in schedule may cause and look forward to unveiling this exciting new space to the public very soon.