The Festival of Lights serves as the unofficial kick-off to the holiday season. Visited by thousands annually, it truly is a must-see event for all residents and visitors alike.
The festival features an array of lights, movements and sounds, and runs from mid-November into the New Year in Jane Forrester Park, including South Foster Park and along the Keegan Parkway to Herchimer Avenue. It is supported by the City of Belleville along with community sponsors who give so generously each year.
Sponsorship Opportunities Documentary History Media Releases
2021 Festival of Lights
The Festival of Lights is on now through Jan. 2! This year's route runs down Front Street through the downtown to Jane Forester Park, along St. Paul Street to Foster Avenue South to Keegan Parkway, all the way to Herchimer Avenue. Choose to travel it from the comfort of your vehicle or by foot as you make your way along the Bay of Quinte, taking in the sights and sounds of the holiday season.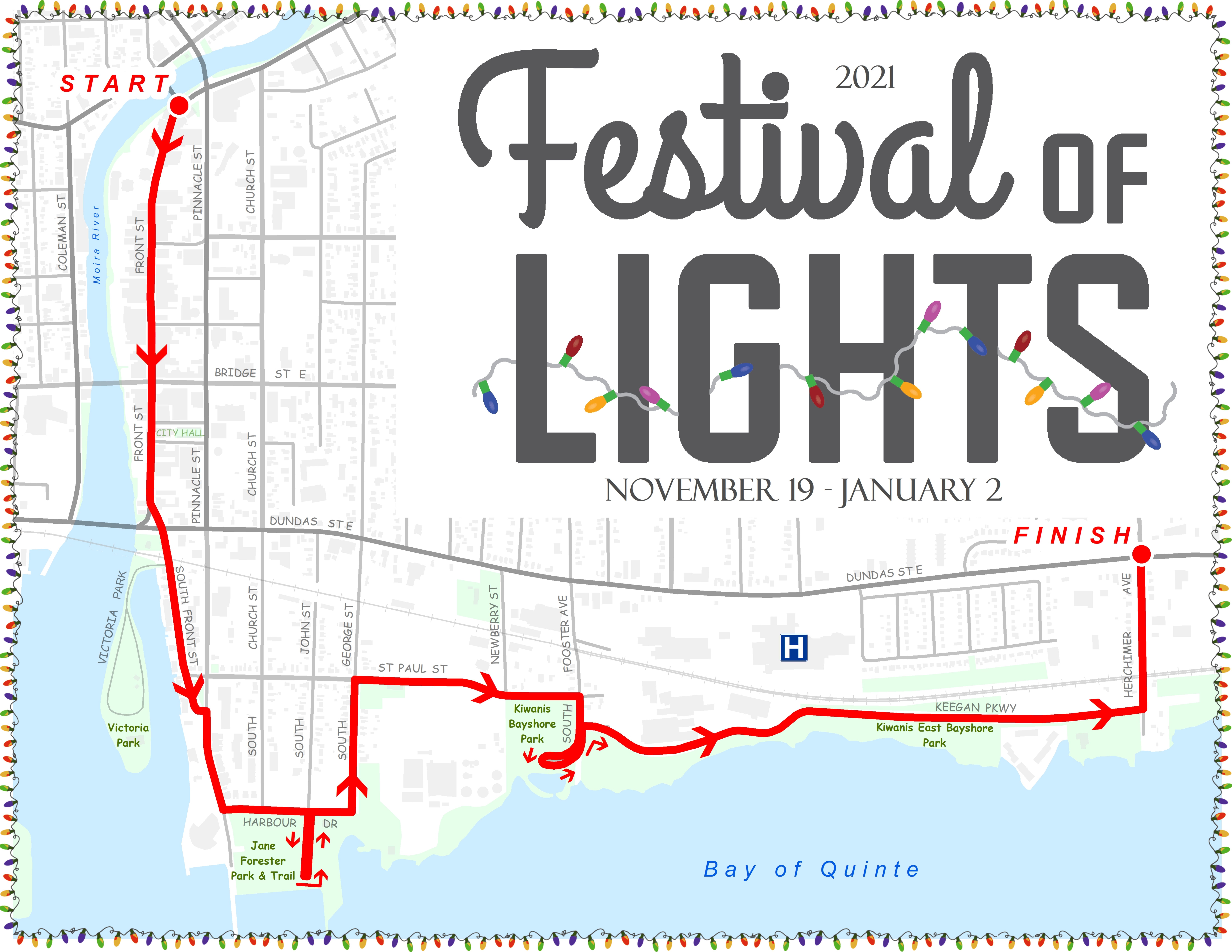 Photo Gallery: Festival of Lights will appear here on the public site.
Story Time with Santa and Mrs. Claus