Active transportation can include any human-powered travel to get from one place to another; including walking, cycling, skateboarding, using a wheelchair, and more. Choosing active transportation will improve your overall health and save you money!
We recognize the importance of Active Transportation in our community. Since 2014, we've made significant investments in our infrastructure to develop an extensive cycling network throughout the City. We continue to add to our cycling network, with planned road reconstructions and stand-alone projects. There are several cycling network construction projects planned for 2020.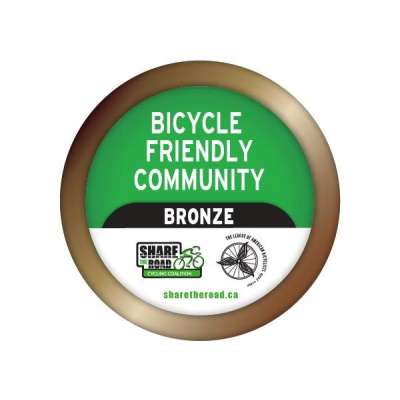 In 2017, Belleville was awarded a Bronze Bicycle Friendly Community award from the Share the Road Coalition and was successful in receiving $430,000 in funding through the Ontario Municipal Commuter Cycling Infrastructure Program.
Getting around
We have different types of cycling facilities around the city:
Share the road - Sharrows

"Sharrows" on the roadway will show you where to travel within the road, and remind motorists to share the road.
Bike lanes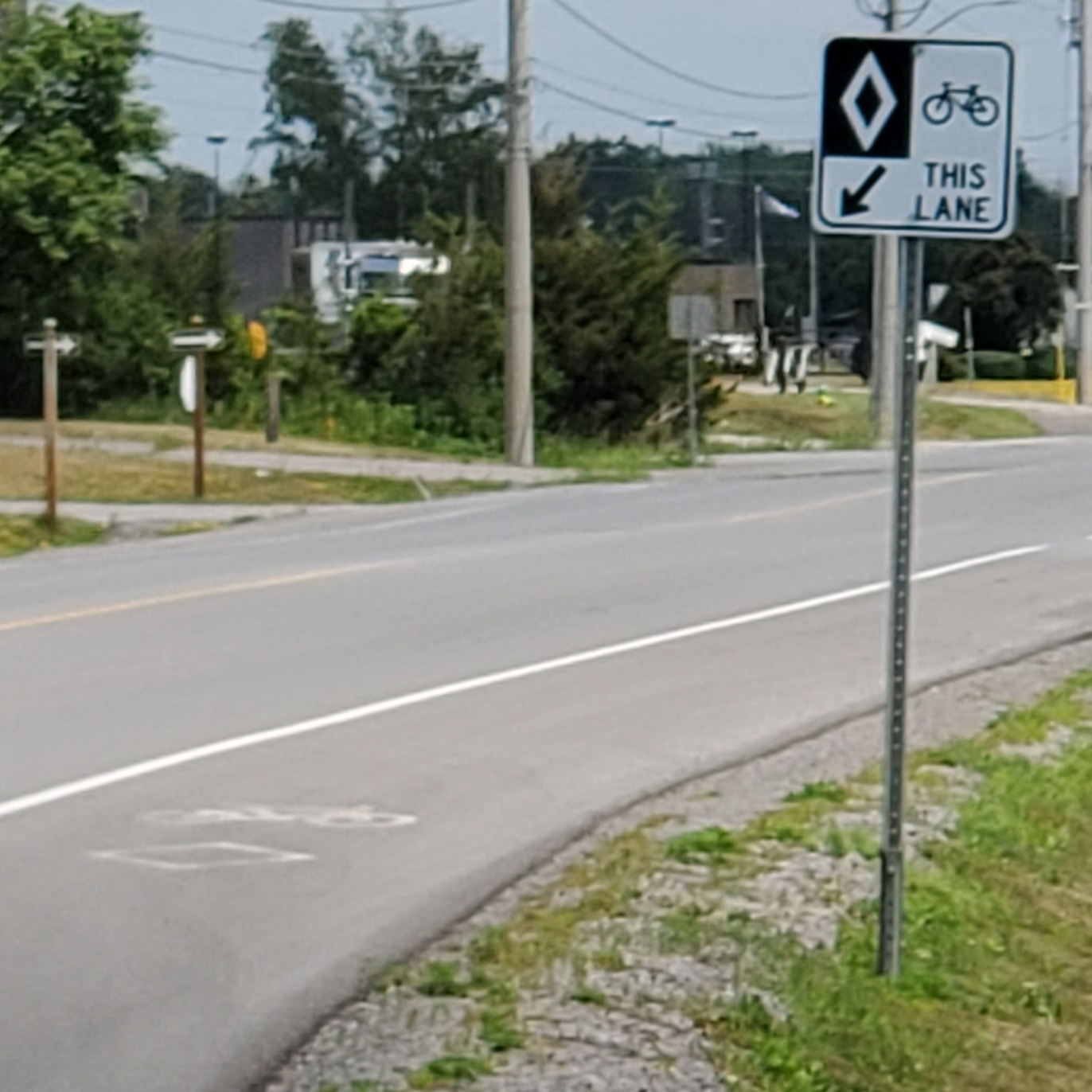 A painted lane provides a dedicated space solely for you to cycle safely. It is typically adjacent to the curb.
Multi-use pathway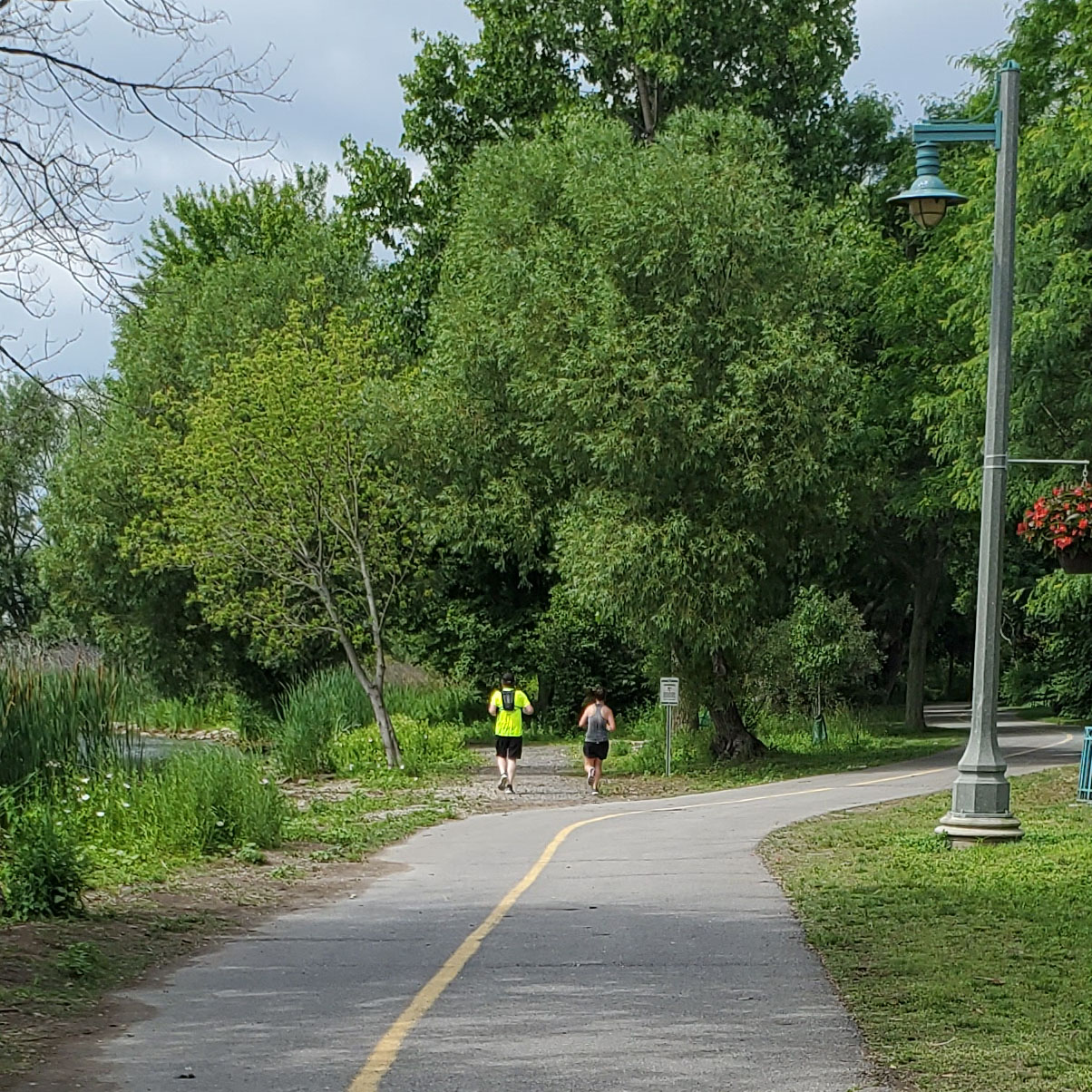 These paths may be located within the road right-of-way and shared with pedestrians, or completely separated from the road by a grass or paved boulevard.
Off-road trails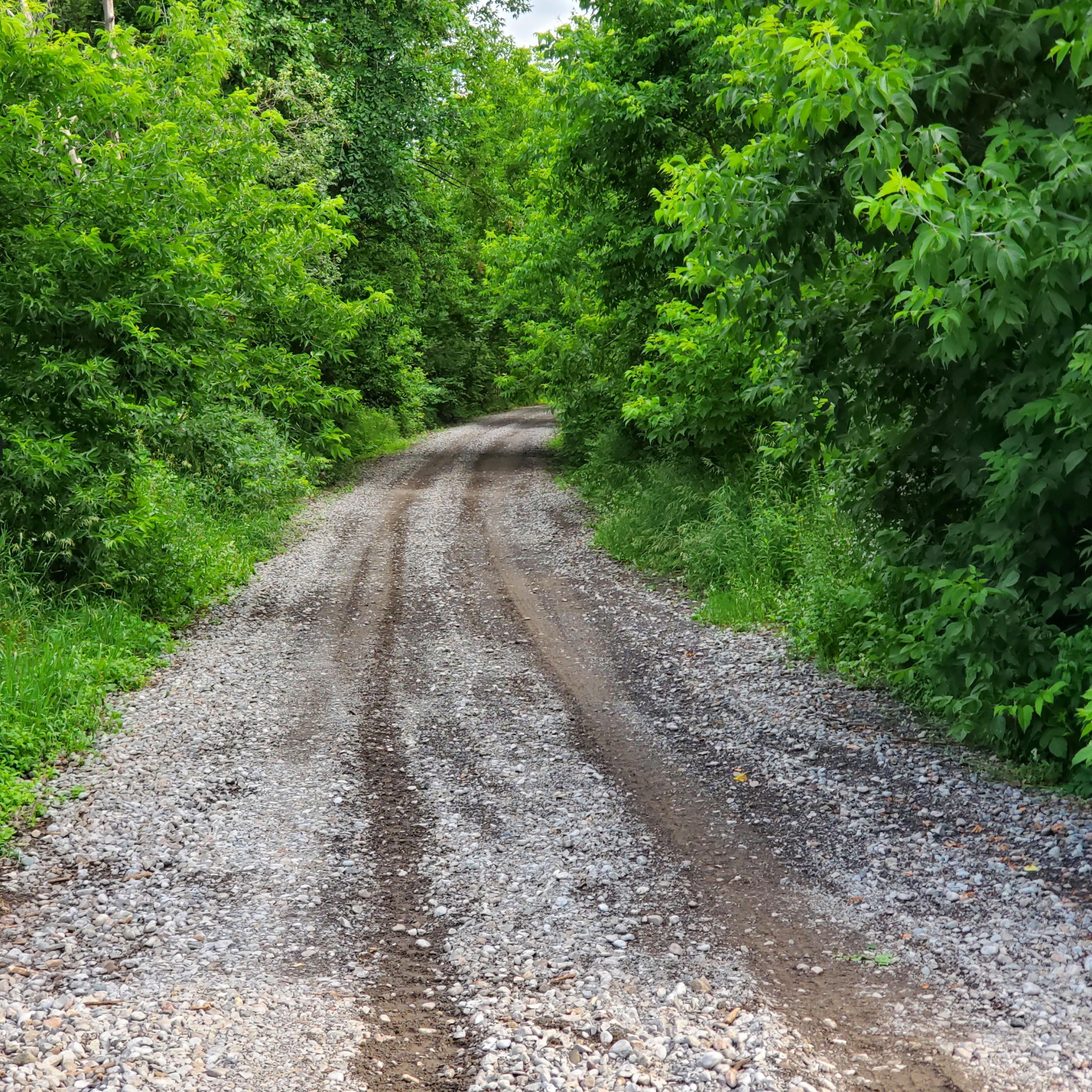 There are many trails and paths through our city and surrounding areas. Some trails may allow motorized vehicles. Look for signage and always be aware.
Cycling 101 - rules of the road
Your bike is classified as a vehicle under Ontario's Highway Traffic Act
You must obey all traffic laws, have the same rights and responsibilities as drivers
You must stay as close to the right edge of the road whenever possible
Anyone under the age of 18 must wear an approved helmet
Cycling resources