Posted on Wednesday, July 28, 2021 03:24 PM
CITY HALL IS OPEN TO THE PUBLIC FROM 9:00 A.M. TO 3:00 P.M.
Screening questions will be asked before entry and all visitors are required to wear a non-medical mask or face...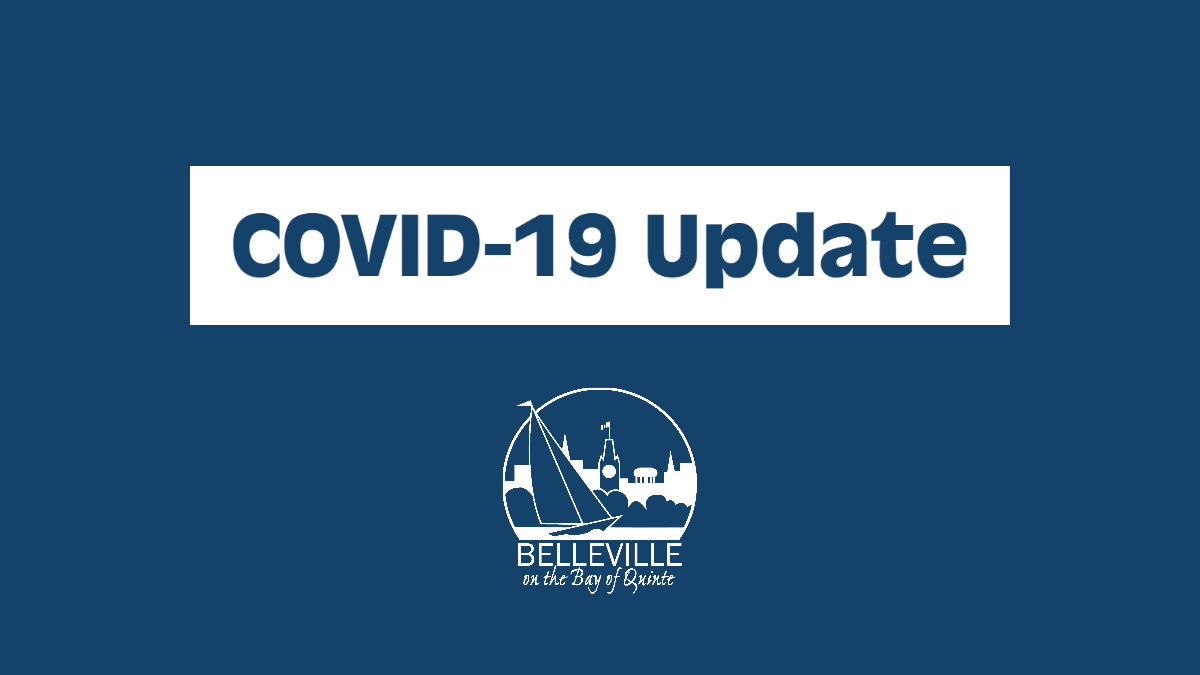 Posted on Tuesday, July 27, 2021 02:11 PM
Effective immediately, residents will not be required to book an appointment to access City Hall in-person services.
Those wishing to meet with Engineering, Planning and Building...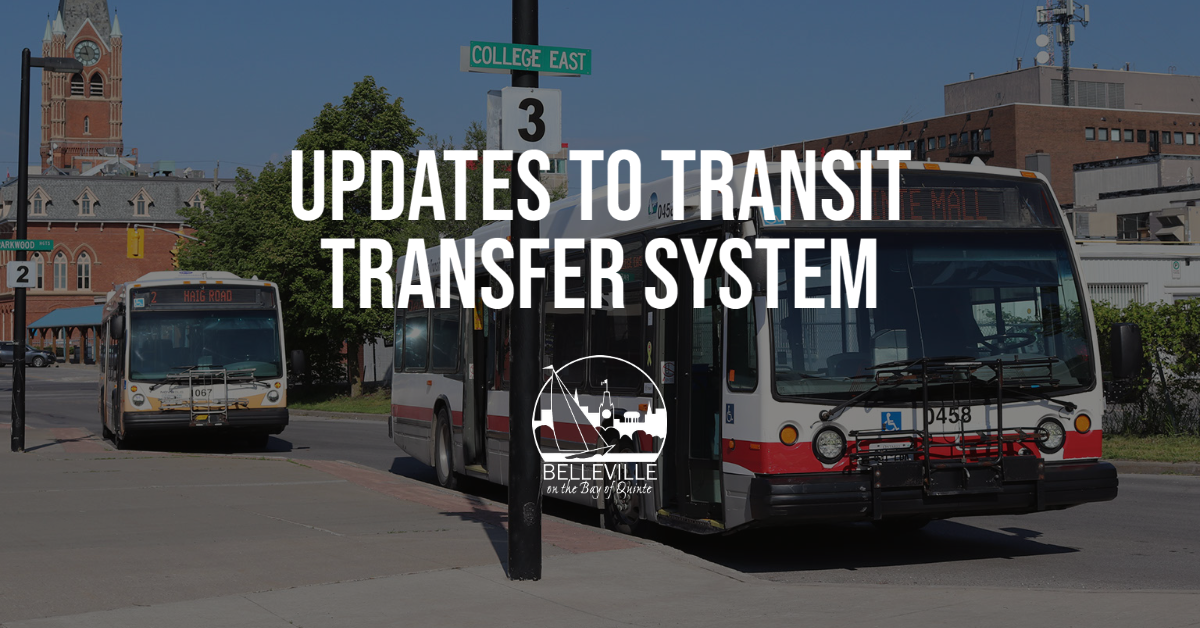 Posted on Friday, July 23, 2021 03:13 PM
The Transit Operations Advisory Committee has approved an updated Transfer Policy, introducing new time-expired transfers. Transfer slips will now be valid for one transfer within...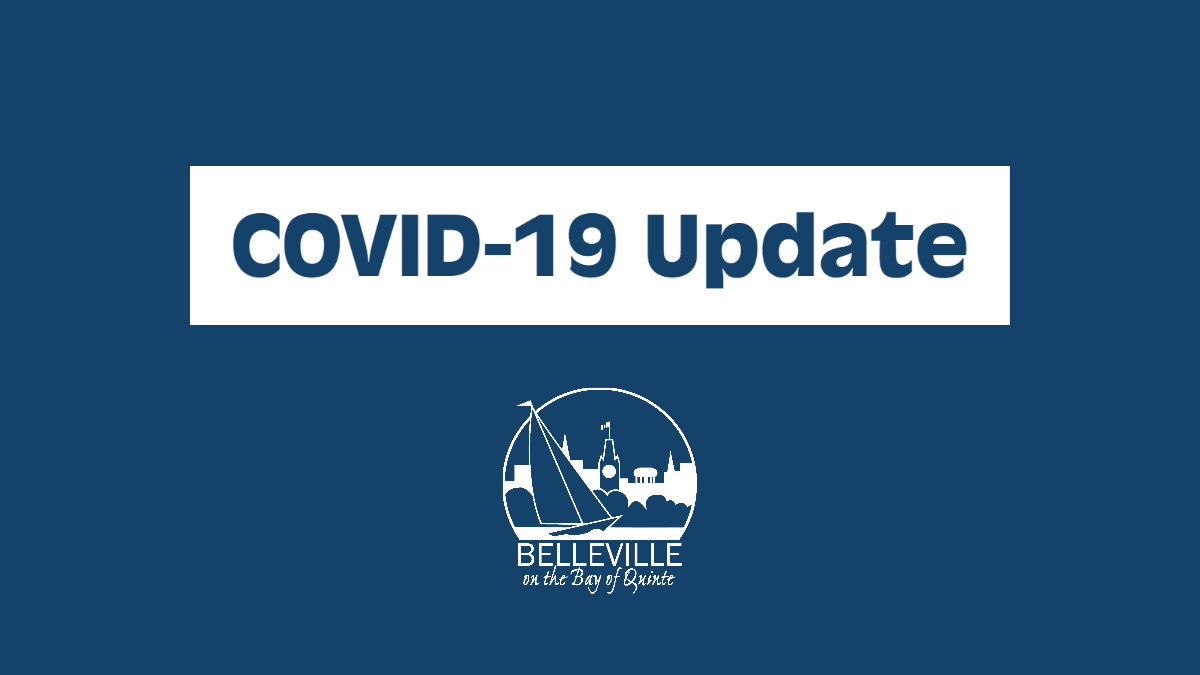 Posted on Wednesday, July 21, 2021 01:40 PM
City officials continue to meet with representatives of Hastings Prince Edward Public Health, Quinte Health Care, neighbouring municipalities and other community partners on an...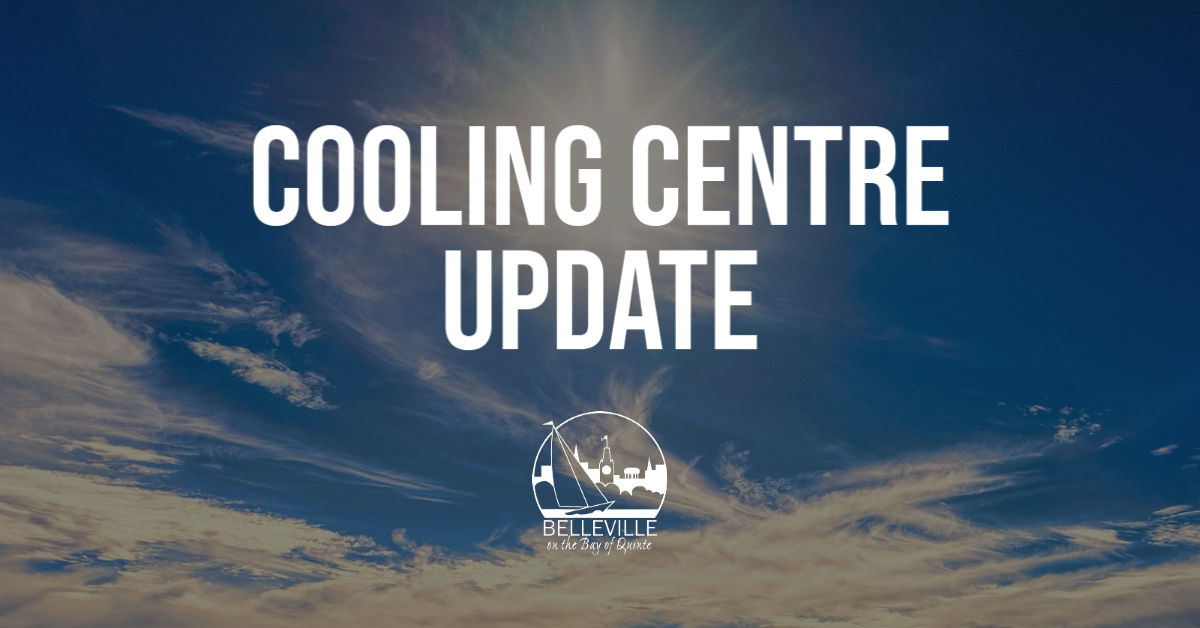 Posted on Monday, July 19, 2021 09:29 AM
The City of Belleville would like to advise residents that the public cooling centres at the Quinte Sports & Wellness Centre and Belleville Public Library have been activated...