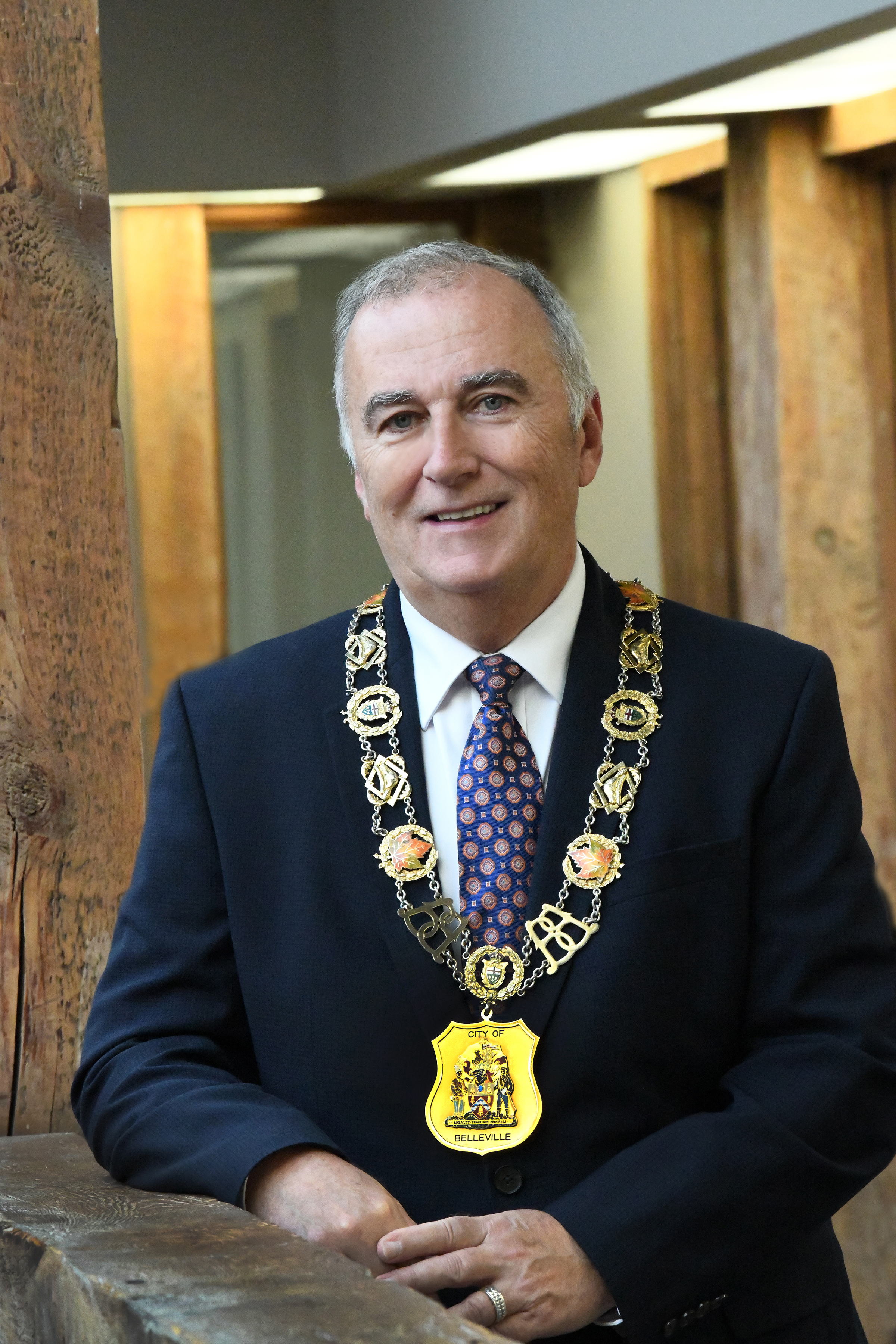 Neil Ellis is the 77th Mayor of the City of Belleville. Neil was elected Mayor on October 24, 2022.
Born and raised in Belleville, Neil is first and foremost a loving husband to Susan, and the proud father of Zachary, Maddison and Abigail.
Neil has deep roots in the community. He owned and operated Doug's Bicycle for nearly 30 years. From 2006-2014, Neil served as Mayor of the City of Belleville. He proved to be a visionary leader who championed physician recruitment and infrastructure improvements, believing such investments to be a precursor to economic growth and an improved quality of life for all citizens.
During his two terms as Mayor, Neil quickly came to realize that federal leadership is key to securing the stable funding needed for municipal infrastructure development and service delivery. This prompted him to run for federal office, and in 2015 Neil was elected as the first Member of Parliament for the Bay of Quinte riding. For the next four years, he served as Chair of the Standing Committee on Veterans Affairs. Upon re-election in 2019, Neil was named Parliamentary Secretary to the Minister of Agriculture and Agri-Food.
Neil has extensive knowledge of Belleville and the surrounding area, and has built strong working relationships with business leaders, elected officials from all levels of government, and community stakeholders. He is a well-respected leader who has earned a reputation for being approachable. Neil welcomes the opinions of others, and is committed to teamwork and collaboration.
Neil is an experienced candidate with a proven commitment to the principles of good governance. He has earned a Bachelor of Arts degree in Law and Psychology from Carleton University, and professional designations through McMaster University's Directors College Executive program.
As the Mayor of the City of Belleville, he believes that decisions made by municipal government most directly affect the daily lives of citizens, and this is his greatest passion.