Belleville Transit has returned to full service. Please see the COVID-19 Information Page for impacts to City services.
Our main intercity bus terminal is located at: 165 Pinnacle Street.
Belleville Transit operates seven (7) days a week, Monday to Sunday, inclusive. All our buses are fully accessible. We also operate a Mobility Bus service for those with limited mobility. The transit service doesn't operate on statutory holidays.
Route 11 - On Demand
Book a Demand Trip Anytime at www.btletsgo.ca, through the "On Demand Transit – Rider App" from the Google Play or the App Store, by email or by Phone at 613-962-1965 Monday to Friday 8:30 am to 4:00 pm.
You can download the TRANSIT app or use our trip planner to get real time bus arrival information for your stop.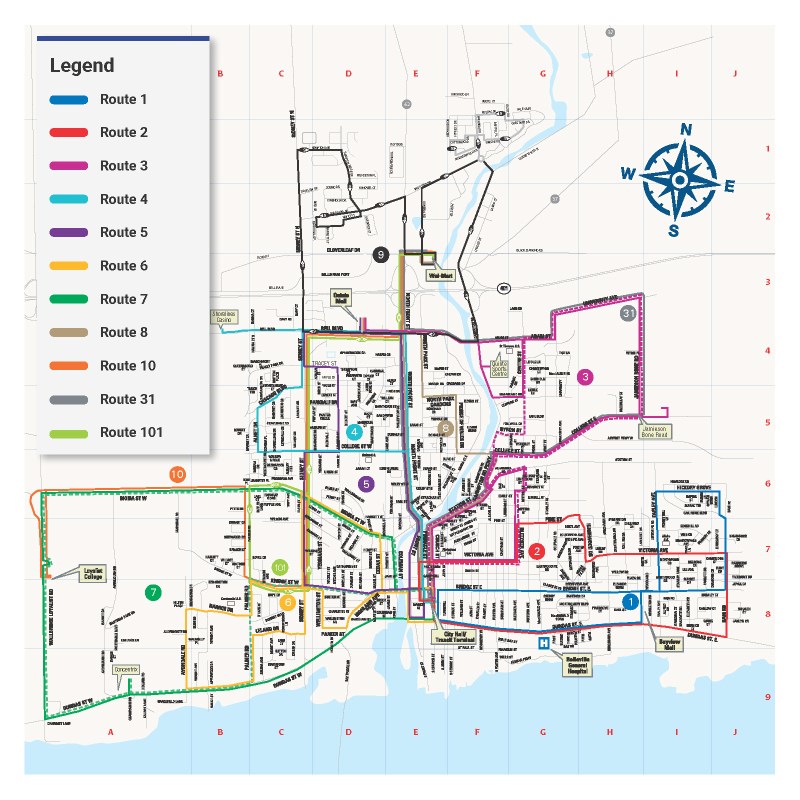 You'll find transit maps displayed in all bus shelters and at the terminal. Printed maps are available at the terminal and on the buses. Select each route to see route details.
Subscribe to our transit newsfeed for changes or updates which may affect your route.