Our City boasts over 8500 square meters of floral, perennial, shrub display beds, hanging baskets and planters which are maintained in over 90 locations.
Beautifying our City
Each year city staff produce over 75,000 plants.

Iconic Flag
We use approximately 32,000 begonias in our iconic floral flag. This display can be seen from Highway 401, on the south side, between Highway 62 and Highway 37.
Of the 32,000 begonias, there are 20,500 Red Leaf Begonias and 11.500 white begonias (Begonia sempervirens 'Super Olympia' series).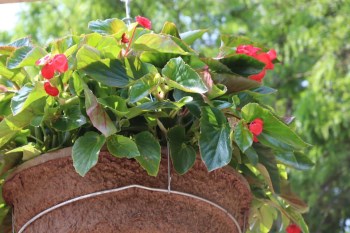 Begonia Beautification
In late march, we start Red Angel Wing Begonias (Begonia X coccinea) in our greenhouses. These are used in the 260 hanging baskets that beautify our city.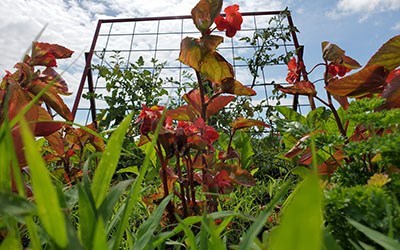 Edible Arrangements
In 2018 we started producing and harvesting fresh herbs and vegetables in selected garden beds throughout the City. This supplies local food banks with fresh food for over 10,500 people each year. Produce harvested includes: kale, cabbage, rosemary, peppers, among others.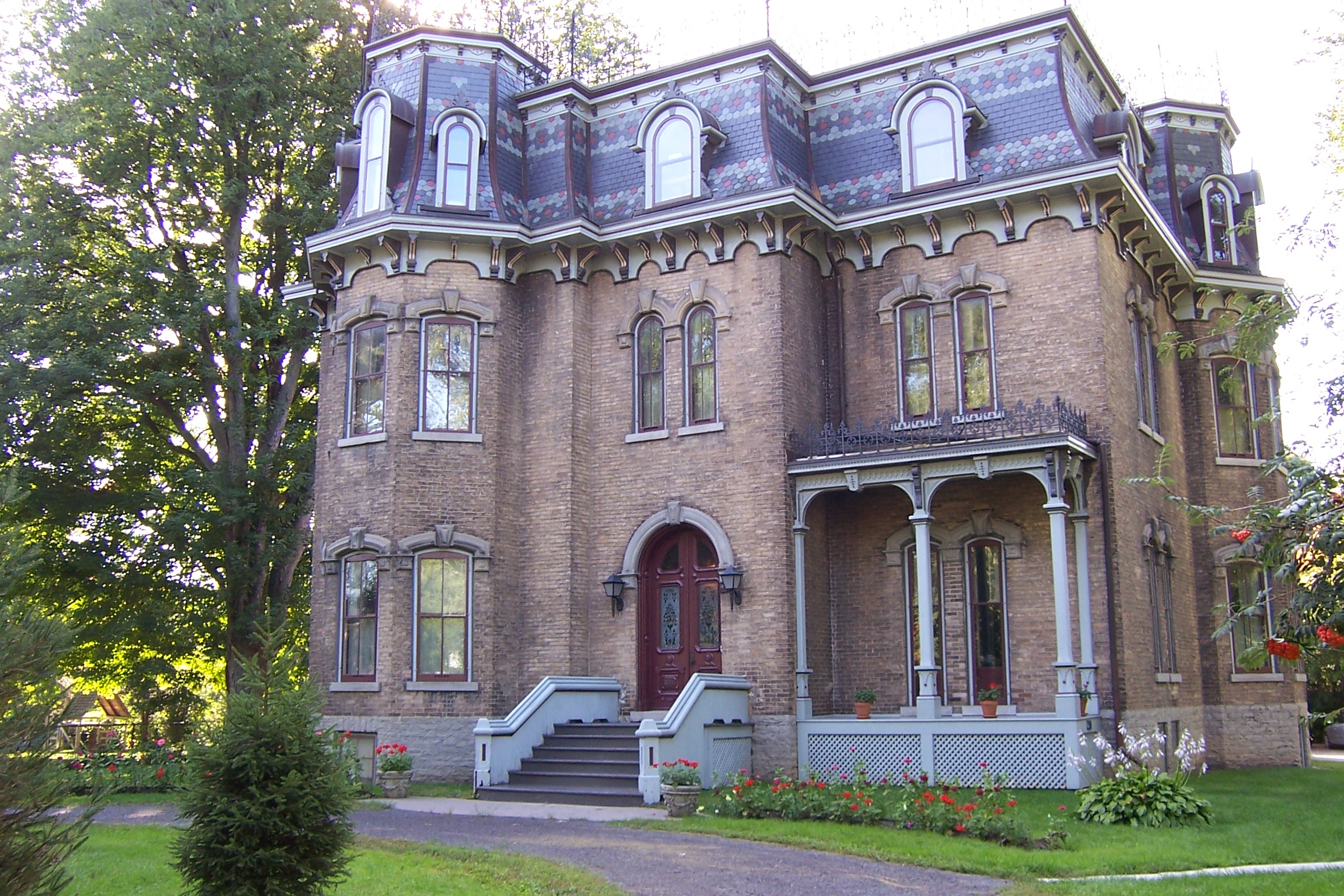 Historic Representation
Many of the floral displays selected throughout our City are chosen because of their new and interesting characteristics and are hybridized for these special qualities. This is not the case at the National Historic Site, Glanmore Historic Site. Plantings here are selected specifically to be a true floral representation of the periods 1890's to 1900's.