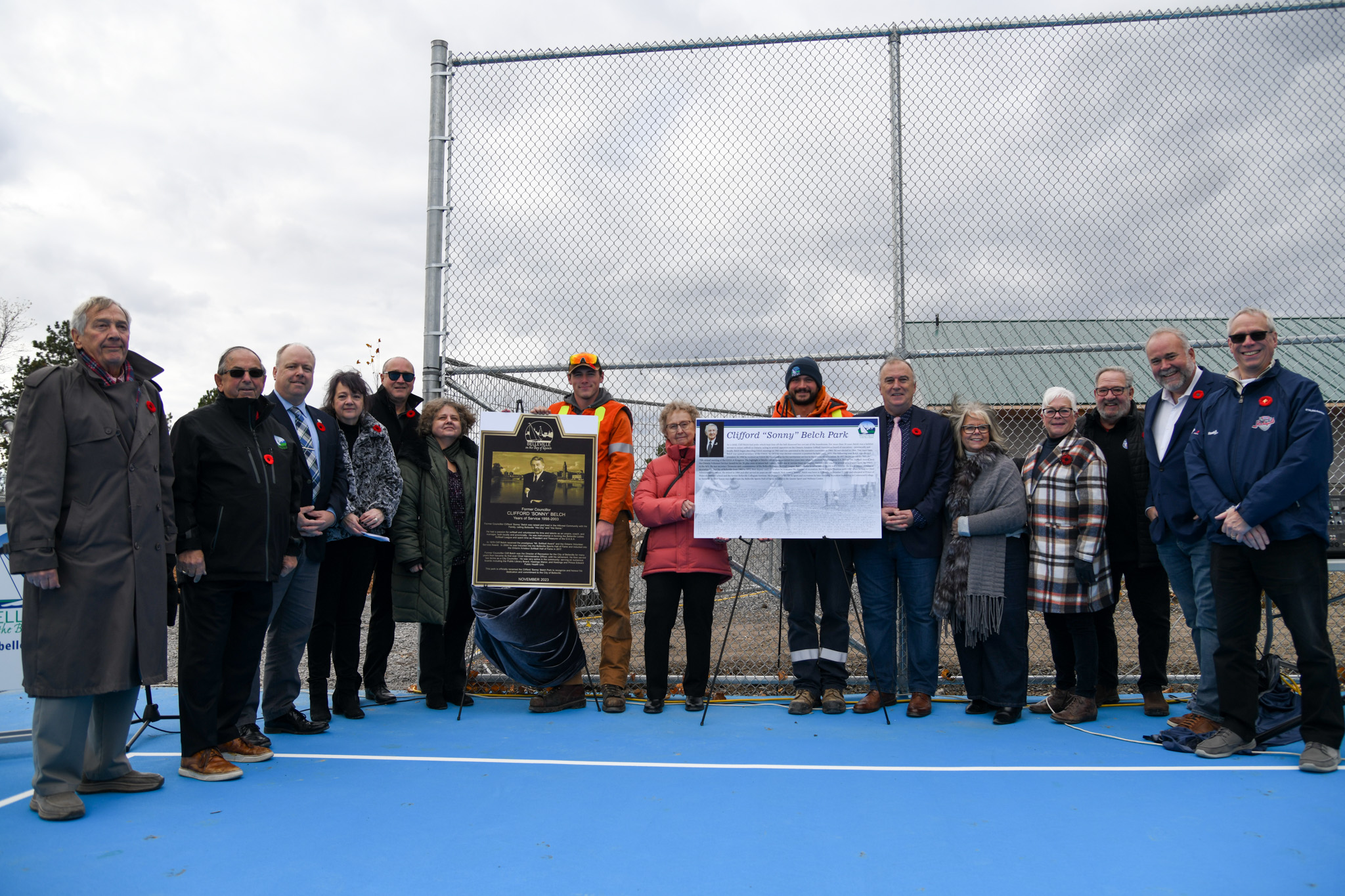 Mayor, Council, staff and invited guests were pleased to join friends and family of former City Councillor Clifford 'Sonny' Belch for a special plaque dedication at the site of the new Clifford 'Sonny' Belch Park (formerly Hillcrest Park) this afternoon.
Sonny Belch served as a member of Belleville City Council from 1998 to 2003. Over his two terms in office, he served on numerous boards including the Belleville Public Library Board, Hastings Manor, the Hastings and Prince Edward Public Health Unit Board and more.
Prior to his time on Council, Sonny was the Director of Recreation for the City of Belleville for many years and eventually became CAO of the City, where he served until his retirement.
Outside of his professional career, he was very involved in local sports and specifically, the softball community. Sonny was instrumental in the development of the Belleville Ladies Softball League and sat as a member of the Ontario Amateur Softball Association as Secretary and President. He was inducted into both the Ontario Softball Hall of Fame and the Belleville Sports Hall of Fame for his dedication and contributions to the game.
Sonny was raised and lived in the Hillcrest community for most of his life, raising two daughters who both attended Hillcrest Public School. To pay tribute to his service and commitment to the community and our city as a whole, the park has been renamed in his honour.
Construction of two-thirds of the park have been completed and are now open to the public including 3v3 basketball courts, establishment of the park's trail system and final grading of the areas. The pickleball courts and skate dot will be completed in 2024. Phase 3 of the project is pending budget approval and tendering. Updates will continue to be provided to residents as the project develops.
For more information, please contact parkconstruction@belleville.ca.