The City of Belleville's bulk water station is located at 395 Sidney Street. It is self-serve and operational 24 hours per day, 7 days a week.
Setting up your bulk water customer account
Contact the Water Finance Department at 613-966-3657 to set up your account or fill out the Bulk Water Online Application. City staff will provide you with an electronic key card programmed with your customer account code to be picked up at City Hall. You will use the key at the bulk water station to turn on the pumps. The amount of water pumped will be recorded and your monthly bill will be charged accordingly.
Contact the Water Finance Department for the bulk water rate.
How to use the bulk water station
Follow these steps:
1. Enter your customer account code
2. Insert your electronic key card in the kiosk at the front of the station
3. Select a pump
Pump 9 is a full 3-inch flow located on the west side of the building
Pump 10 is a variable rate pump located on the east side of the building. This pump works well for smaller tanks (e.g. 1000 litre residential tank).
4. Connect your hose to the selected pump connection
Due to public health concerns, customers must provide their own hose
A 3-inch diameter female camlock connector is required
Female camlock connector and hose can be purchased at your local home building supply store
5. Press the button beside the pump to turn it on
6. Fill your tank to desired volume and press the button again to turn off the pump
It takes 15-30 seconds for the water to stop flowing. This is to protect the equipment by preventing water hammer (i.e. vibrating pipes).
7. Disconnect your hose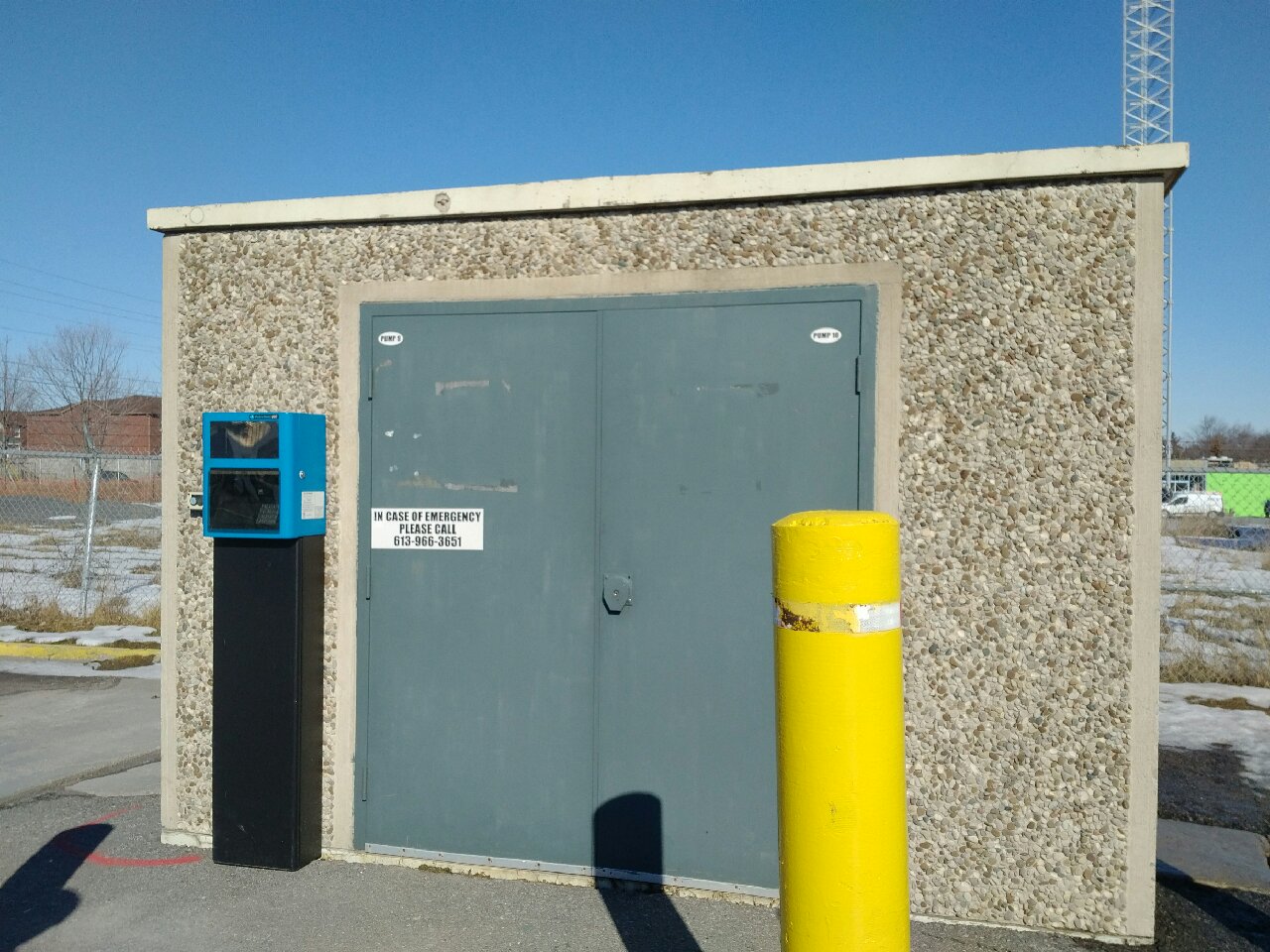 Report a problem
Call 613-966-3651 ext. 2279 if you experience any issues at the bulk water station.
Water Buggy
Do you need bulk drinking water for an event? Consider booking the City's Water Buggy – a mobile water station that provides event attendees with clean and safe drinking water without the waste of single-use plastic bottles. The buggy is also available on a case-by-case basis for emergencies.